Opportunities are waiting for you abroad, get there with PTE Academic
Selecting the correct English proficiency test is a critical step for applying to move overseas. The Pearson Test of English Academic (PTE Academic) computer-based English language test is accepted at universities, colleges and governments worldwide and seeks to offer candidates "the fastest, fairest and most flexible way of proving their English language proficiency for study/work abroad or immigration purposes

What is PTE Academic?
The Pearson Test of English Academic (PTE Academic) is the world's leading computer-based English language test trusted by universities, colleges and governments around the world. It offers candidates the fastest, fairest and most flexible way of proving their English language proficiency for study/work abroad or immigration purposes.

Where can you go with PTE Academic?

PTE Academic is accepted for study applications by thousands of academic programs around the world, and approved by the Australian and New Zealand Governments for all student visa and migration applications. Worldwide, institutions in many popular destinations are continuing to grow their recognition of PTE Academic, expanding opportunities for study abroad. Find out where PTE Academic can take you.

PTE Academic is the English test you can use to prove your English ability as part of all Australian visa applications. PTE Academic is accepted by all Australian universities, as well as by professional associations and state government departments.
Study in Australia: Are you planning on studying in Australia or to continue your studies? PTE Academic can help you achieve your goals faster by delivering you score reports typically within 5 business days.
Australian education providers offer a wide range of study options for international students with more than 1,200 institutions and over 22,000 courses for you to choose. Many Australian institutions require proof of English language proficiency and PTE Academic is the best choice to accomplish this.
Migrate to Australia: PTE Academic is accepted by the Department of Home Affairs (DHA) for all visa categories that require a proof of English language proficiency level. Applicants should refer to the relevant visa information for score requirements.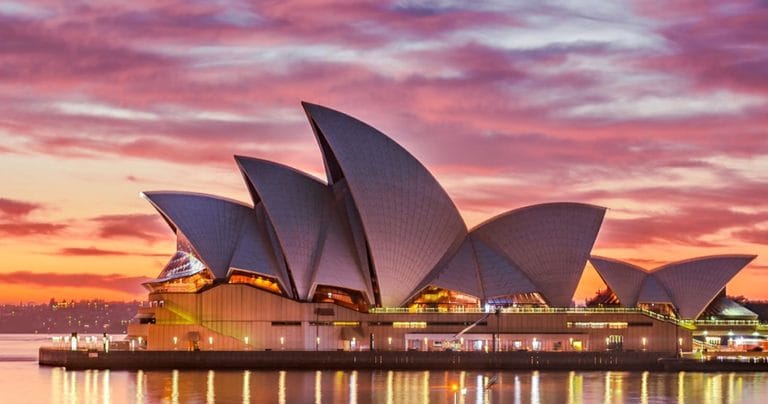 Why choose PTE Academic?
When it comes to meeting your future goals for study or work abroad, choosing PTE Academic is the wisest move. Here's how PTE Academic benefits you:

Fast
PTE results are typically available in 5 business days, so no more worry about waiting for your results


Flexible Test Dates

Choose the time and place that suits you with test sessions run 360 days a year at over 200 locations worldwide.


Approved

Approved for all Australian and New Zealand student visa and migration applications. Also, accepted by thousands of institutions in the UK, USA, Canada, New Zealand, and Ireland, including universities like Harvard, Yale and INSEAD.

Fair and Secure

The completely computerised test ensures all test takers are scored impartially and accurately. State-of-the-art biometrics ensure score validity.


Easy to prepare For

A range of PTE books and mock test familiarises students with the exam pattern, making it one of the easiest tests of English to appear for.


Unlimited

No additional fee for sending scores to multiple universities


Testimonials
Blogs
Has the recent news that the UK Government is introducing two year post-study work visas for international students made you consider studying there?
Then take PTE Academic to help you get on your way.
PTE Academic is the Secure English Language Test which is accepted by over 98% of UK universities and colleges and has the quickest turn around of results – so far this year scores have been returned in 1.2 days on average.

Are you thinking of taking PTE Academic, or have you recently taken it, but you are wondering how it is that a computer can mark your test?
Well, firstly the test has been designed by humans, all leading experts in their field. Our human experts design and write the questions, quality assure them and then score them. At this point, computers are trained to use the patterns of highly trained language experts to attribute scores to questions. When the computer marks correlate highly with the human scores, we then allow the computer to mark test scripts from across the world.

Request for more information
OR
Want to speak to us? Give us a miss call on 0120-6679008. Our advisor will call you back.