PTE Academic
Opportunities are waiting for you abroad, get there with PTE Academic
Selecting the correct English proficiency test is a critical step for applying to move overseas. The Pearson Test of English Academic (PTE Academic) computer-based English language test is accepted at universities, colleges and governments worldwide and seeks to offer candidates "the fastest, fairest and most flexible way of proving their English language proficiency for study/work abroad or immigration purposes
What is PTE Academic?
The Pearson Test of English Academic (PTE Academic) is the world's leading computer-based English language test trusted by universities, colleges and governments around the world. It offers candidates the fastest, fairest and most flexible way of proving their English language proficiency for study/work abroad or immigration purposes.
Where can you go with PTE Academic?
PTE Academic is accepted for study applications by thousands of academic programs around the world and approved by the Australian, UK & New Zealand Governments for all student visa and migration applications. Worldwide, institutions in many popular destinations are continuing to grow their recognition of PTE Academic, expanding opportunities for study abroad. Find out where PTE Academic can take you.

PTE Academic is the English test you can use to prove your English ability as part of all Australian visa applications. PTE Academic is accepted by all Australian universities, as well as by professional associations and state government departments.
Study in Australia: Are you planning on studying in Australia or to continue your studies? PTE Academic can help you achieve your goals faster by delivering you score reports typically within 5 business days.
Australian education providers offer a wide range of study options for international students with more than 1,200 institutions and over 22,000 courses for you to choose. Many Australian institutions require proof of English language proficiency and PTE Academic is the best choice to accomplish this.
Migrate to Australia: PTE Academic is accepted by the Department of Home Affairs (DHA) for all visa categories that require a proof of English language proficiency level. Applicants should refer to the relevant visa information for score requirements.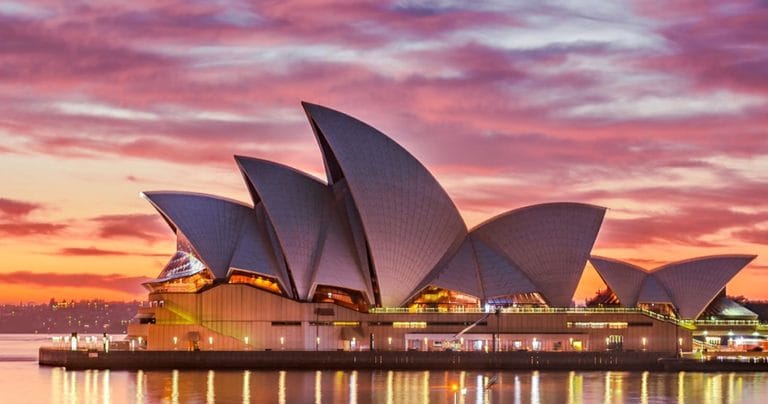 Why choose PTE Academic?
When it comes to meeting your future goals for study or work abroad, choosing PTE Academic is the wisest move. Here's how PTE Academic benefits you:

A.I.
PTE uses Artificial intelligence which means your results aren't graded by humans but a computer, making them fair, secure and unbiased.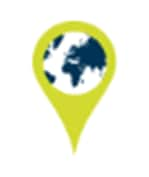 Recognition
Widely accepted by universities, colleges and governments around the world.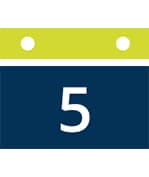 Fast

What makes PTE unique is that results are available to test takers typically within just 48 hours of taking the test.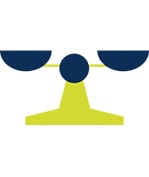 Fair
PTE Academic is proudly the most unbiased English test thanks to world class AI.
The Standard Test fee* is INR 13,700  (INR 11610 + 18% GST)  . Subject to availability, you can book a test 48 hours in advance or less as per your desired test time. 

PTE Academic is easy and unbiased! 100% recommends it to anyone who is planning to study/work abroad.
Rajdeep Singh

The best thing about PTE test is that you can choose your slot of the exam as per your availability which is unlike in other tests. Highly recommended!
Abhinav Madan

I would definitely recommend PTE Academic! It is the most fair and unbiased English test - your scores will actually be what they should be, without any bias. The AI scoring mechanism enabled me to be judged fairly
Sourav Maha


It was such an awesome experience with pte because i got overall 62 score in this exam and 80 in speaking. So, i recommend to all students who like to go abroad choose Pearson test of English rather then Ielts.
Jaspreet Brar

Blogs
In today's day and age, English proficiency holds significance in all walks of life. PTE is an exam that tests your competency in English and its certification makes you eligible for over 3000+ universities, and colleges.
PTE Academic is focused on the speaking, writing, and listening abilities of candidates in the English language. You will be required to read, write, listen, and speak throughout different parts of your test. To understand it better, here is the PTE test format and its 3 topics:
Speaking and writing
Reading
Listening
If you have been looking to add value to your college applications, jobs, or just to enhance your skills, PTE is the right exam for you. PTE is a test that aims to qualify your competency in English. PTE certification gives you an edge for college, visas, and immigration.
There are different distinctions among PTE exams designed to make you eligible for admissions and immigration. PTE Academic is focused on upgrading students for college applications. Most students who aspire to study abroad appear for PTE Academic as it is accepted by over 3000+universities and colleges.
The PTE Academic is a 3-hour long online test conducted from designated exam centers that are based across the country. However, Pearson is introducing a shorter, 2-hour long exam starting on November 16 that you can either appear for from the comfort of your home or from the center.