UK Academic Conclave: 2021

The United Kingdom is considered to be one of the top choices by students to study, work, and live abroad for its multicultural environment. PTE is accepted by almost 99% of UK universities for all visa and immigration applications. To support the student Journey to the UK we are bringing the top universities from the UK. Interact with university representatives to get answers to all your questions and resolve all your queries.
Additional support to make your test prep better. Get a free diagnostic test to measure your English language skills.
1. 28th June 2021 | 3 PM IST

Glasgow Caledonian University is a distinctive, inclusive and forward-looking university that is committed to its social mission to promote the common good. We have become an international centre of excellence in higher education, promoting employability and global citizenship in our graduates. We win awards for our support and commitment to the student experience, whilst delivering innovation through our world-class research in key areas of strength. We have a tradition of widening access to higher education for talented individuals regardless of their backgrounds, and we leverage our intellectual and social capital for the benefit of the communities we serve in Scotland and internationally. With a modern campus in the heart of the vibrant and welcoming city of Glasgow, our university has an excellent learning environment. It includes our award-winning Sir Alex Ferguson Library that provides spaces for social learning as well as quiet study. Harnessing the latest technologies and industry expertise, Glasgow Caledonian University aims to unlock talent and equip our students with the skills to enable them to succeed in an increasingly competitive workplace.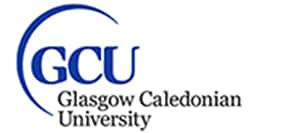 Listen to Aaisha speak about the study opportunities for students from India and South Asia at the Glasgow Caledonian University and uncover – 
Why choose UK as a study destination?
Why choose GCU for your preferred subject areas of study?
Lifestyle opportunities as a student of GCU?
Programmes of choice available for international students
Student support channels and access to information systems / mechanisms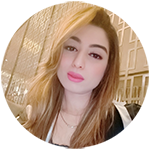 Senior Recruitment Adviser – India

2. 29th June 2021 | 3 PM IST

Kingston upon Thames is only 30 minutes from central London and has been consistently reported as one of the safest borough and one of the happiest places to live in Greater London! Located on the River Thames in an affluent part of south-west London, it's no surprise Kingston is the ideal student location. With students from more than 140 countries, representing nations across the world, Kingston is a truly multicultural university and proud of it. All our courses are developed with your career in mind, so that you get the most up-to-date information and gain the relevant work-related skills needed for the modern work environment. Many of our courses have been developed with professional organisations and carry professional accreditation. Kingston University ranks # 2 in the UK for Graduate Start-ups, ranks # 1 in London for Design & Crafts; Pharmacy, Sports Science and Journalism courses. Kingston is among 5% of world's top Business schools, fully accredited by AACSB.
Listen to Andrew's expert views regarding opportunities for students from India and South Asia and uncover -  
How is UK emerging as a destination of choice for international students from India and South Asia?
What study opportunities Kingston University offers to students across various disciplines?
Why choose Greater London to study and stay? Does it help to be just 30 minutes away from Central London, the world capital for business, finance and culture. 
What are some of the best courses opted by international students from this part of the world?
Information on upcoming intakes at the University
Student support channels and access to information systems / mechanisms 
Study requirements and ensuring preparedness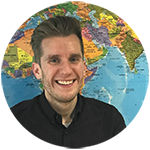 International Officer – South Asia

3. 30th June 2021 | 3 PM IST

De Montfort University, popularly known as DMU, is a public university in the city of Leicester, England. This university has specialized faculties for all types of streams such as Faculty of Art, Design and Humanities, Faculty of Business and Law, Faculty of Health and Life Sciences and Faculty of Computing, Engineering, and Media. It offers more than 100 undergraduate courses, and over 70 Master's programs in the areas of business, law, art, design, humanities, media, engineering, energy, computing, sciences, and social sciences. Each year more than 2,700 international students from more than 130 countries choose to study with the university.
Top reasons to study at DMU:
We are a truly global university, with students from more than 120 countries and 155 quality international partnerships providing placement opportunities.
DMU is committed to providing career-relevant skills through our strong links with leading national and international employers.
DMU's world-class facilities provide students with purpose-built, state-of-the-art learning environments equipped with cutting-edge technology.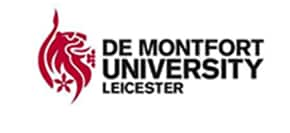 Listen to Archana speak about the study opportunities for students from India and South Asia at the DMU and uncover – 
Why choose UK as a study destination?Why choose DMU for your preferred subject areas of study?
Lifestyle opportunities as a student of DMU?
Programmes of choice available for international students
Upcoming intakes
Student support channels and access to information systems / mechanisms 
DMU study requirements
Work opportunities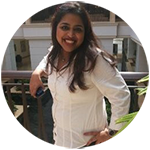 Area Manager at De Montfort University

4. 1st July 2021 | 3 PM IST

Established in 1878, Middlesex University is a public university that is associated with the Association of Commonwealth Universities, the European University Association, Coalition of Modern Universities, and Universities UK. Apart from London, the university has three other campuses in Dubai, Mauritius, and Malta. The university has spent nearly £200 million to provide world-class facilities in the campus. Middlesex is known for its research and innovation in offering education and has been awarded three Queen's Anniversary awards in higher education. Apart from this, the university has been awarded two Queen's Awards for Enterprise for its international reputation.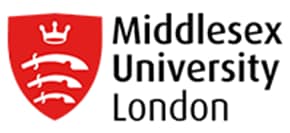 Listen to Joydeep speak about the study opportunities for students from India and South Asia at the Middlesex and uncover – 
Why choose UK as a study destination?
Why choose Middlesex for your preferred subject areas of study?
Lifestyle opportunities as a student of Middlesex?
Programmes of choice available for international students
Upcoming intakes
Student support channels and access to information systems / mechanisms
Middlesex study requirements
Work opportunities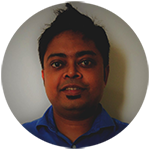 Business Development Manager

5. 2nd July 2021 | 3 PM IST

Teesside University is a public university with its main campus in Middlesbrough, North Yorkshire in North East England. Teesside University generates and applies knowledge that contributes to the economic, social and cultural success of students, partners and the communities we serve. Through education enriched by research, innovation, and engagement with business and the professions, we transform lives and economies.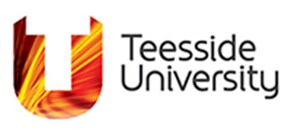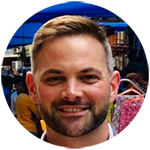 Head of International Recruitment & Mobility

PAST EVENTS
 
The CHANGEMAKERS ACADEMIC BOOTCAMP 2021
Preparing you for Tomorrow.
The Changemakers Programme is a 7-day certified program by The University of Queensland, a world top 50 University and Pearson, World Leader in Education. The programme aims to deliver an academic bootcamp for high school students across schools in India. The bootcamp is structured in a series of 7 virtual sessions on futuristic careers, challenges faced by the new world and how you can be part of the solution. Some of the topics include Saving the world with Science, Will we survive the rise of machines, 3 basic rules before you start your business, Economics in everyday life. 
The programme will also expose students to some of the top ranked higher education opportunities in Australia and means to get there including the importance of English language in this whole process.
Pearson and UQ have joined hands to create 5000 CHANGEMAKERS across 500 schools though this initiative.
Topics and Details
18th Feb-Rise of the Machines: Will You Survive the Fourth Industrial Revolution?
Information and Communication Technologies (ICT) delivered unprecedented change to mankind during the last 50 years. The Internet, mobile phones or Facebook are innovations that few of us would consider detrimental, let alone threatening. Recent developments in artificial intelligence (AI), however, are described today as "summoning the demon", or existential risks to humanity, much like giant asteroid strikes or nuclear war. Even those amongst us with less apocalyptic mindsets often perceive ICTs as potential threats, for example by threatening the employment prospects and job security of millions. In this talk, I will explain how and why we live in a world where Sony's latest 'PlayStation' has already outpaced the most powerful supercomputer mankind operated in 1995, what the implications for the Australian society are, and how we can ultimately benefit from the eventual rise of the machines.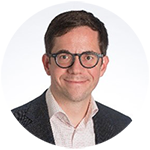 Senior Lecturer in BIS
School of Business
Faculty of Business, Economics and Law
19th Feb-Reimagining Australian Higher Education Opportunities
A session for students to know more about Australia as a land of innovation and how Australia has the highest per capita institutions in the world top 100 rankings. Australian inventions have for long impacted the world in many positive ways. This session will help students understand various opportunities at world top 50 universities in Australia and how to plan ahead with PTE as a stepping-stone in the journey. The session would share insights on PTE acceptance by educational institutions and border agencies across the world, the test format and unique features that help them showcase their language abilities and get fair assessment/score establishing PTE as The Unbiased Test.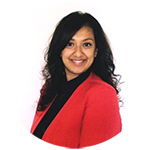 Anagha Shetty- Administrative Advisor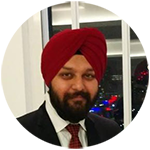 Gagandeep Singh: Pearson PTE
Senior Business Manager

22nd Feb-What tools do economists use? (And why don't they believe pirates caused climate change?)
What is economics and why isn't it business? Discover the timeless tools that economists use to understand the world and build solutions to important problems. In this workshop we will take a look at how economists explore correlation and causality to avoid being fooled by eye-catching headlines.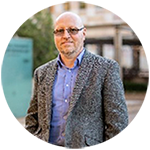 Professor Rodney Strachan
Professor of Econometrics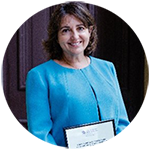 Dr Frederique Bracoud

Lecturer in International Finance and Economics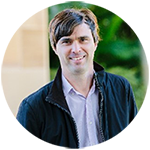 A/Prof Heiko Gerlach

Associate Professor of Industry Economics

23rd Feb-Plastic pollution and the circular economy
One of today's grand societal challenges is the massive amounts of plastic waste entering the world's oceans and affecting marine life. The environmental impacts of plastics are well documented, yet there is little knowledge of the perspectives and options of remote, coastal communities facing overwhelming quantities of plastics on their beaches and in their fishing waters. What do they experience? This workshop shares findings from a recent study on remote islands in Eastern Indonesia, and includes a dynamic discussion about the complex set of factors contributing to global plastic leakage and solutions to address it. Participants will learn about the latest innovation and approaches to plastic pollution, and become familiar with concepts such as the circular economy and responsible supply chains.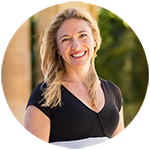 Academic Coordinator, Global Change Scholars Program
Project lead, GCI Flagship Project & BEL Connect Grant
Research Fellow, Business Sustainability Initiative

24th Feb-Global Goals, Individual Purpose
In 2015, the UN member states adopted the global sustainable development goals (the 'global goals') with a vision for a better world by 2030. The mandate to 'Act Globally, Act Locally' is clear – the world faces complex global challenges, and our future relies on both global and individual action. But it can be difficult for individuals to see how they, personally, can make a difference.
What room is there for individual passion and purpose in the context of this monumental international agenda?
This interactive workshop will help participants match their skills, passion and ambitions with this global agenda and will provide a framework for self-reflection and action. Participants who complete this workshop will be able to identify the specific knowledge, know-how, values and actions they personally will need in the future to contribute to achieving the global goals.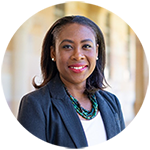 Senior Lecturer, Strategy and Entrepreneurship
Director, United Nations Principles for Responsible Management Education

25th Feb-Three things you need to know to start a business
As the world keeps changing and evolving in ways we cannot control or foretell, it becomes crucial to learn entrepreneurial skills sets that will allow us to adapt and thrive in uncertain environments. To do so, there are three main concepts that are crucial to grasp, to be able to build sustainable and impactful enterprises. It does not matter if it is a for-profit or not-for-profit venture, it all comes down to knowing the problem, empathy and action. This workshop will give you practical tools to practice an entrepreneurial mindset and start to create a change in the world today.

26th Feb-How Science can change the world
Science is changing the world, and biotechnology is certainly the 'jewel in the crown'. But why? Join Professor Avril Robertson and Dr Lisette Pregelj to discuss how biotechnology is changing our lives through diagnosing and treating diseases, feeding us and our livestock, fuelling our cars and planes, and cleaning up our contaminated waterways and fields.  They also discuss the business of biotechnology, including how biotechnology products and services are developed and manufactured. Often thought of as a rainbow, medical (red), agricultural (green), and industrial (white) biotechnology is positively impacting our lives and society in many ways, and has been for thousands of years. The future looks even more bright and colourful, thanks to advances in genetic engineering and biomanufacturing, artificial intelligence and machine learning, and synthetic biology.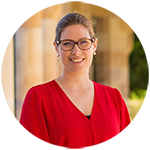 Dr Lisette Pregelj is a Lecturer in Biotechnology within the School of Chemistry and Molecular Biosciences at UQ. Her teaching and research focuses on innovation and commercialisation within the biotechnology and pharmaceutical industries. This context is particularly interesting given the recent advances in genomics sciences, precision medicines, and digital health that are disrupting the industry. She holds a Bachler of Biotechnology (Hons), Masters of Technology and Innovation Management, and PhD in Business from UQ.
Lecturer in Biotechnology, School of Chemistry and Molecular Biosciences
The University of Queensland
Professor Avril Robertson is the Director of the Biotechnology Program and Professor of Biotechnology within the School of Chemistry and Molecular Biosciences at UQ. Her teaching and research focuses on biotechnology and medicinal chemistry, specifically the discovery and development of novel drugs. She holds a Bachelor of Science and a PhD in Chemistry from the University of St Andrews.
Director of Biotechnology Program, Professor of Biotechnology within the School of Chemistry and Molecular Biosciences 
The University of Queensland