#PTE makes it easy
Pearson Test of English (PTE) is the most standardised test throughout the world. It is accepted by 90% of the universities and top colleges. If you are trying to get a Letter of Acceptance from a Canadian Designated Learning Institute (DLI), the best way to go about this process is to first get a good score in the PTE test.
Click here to find all the institutions that accept the PTE Academic test score
For Indian Students who are applying for an AIP Study Visa
What is the meaning of an Approval-in-Principle (AIP) study visa?
This is an added measure taken to support all the students coming from abroad. The process of getting a temporary visa has become two-staged. In the first stage, students can get an Approval-in-Principle which can enable them to start their Canadian education online before getting into Canada. They can start learning while they are applying for the visa to get into Canada physically and continue their education. This means that you don't have to wait till you get your student visa to start learning. Click here to learn more about this.
IRCC (Immigration, Refugees and Citizenship Canada) India
PTE Academic test has now become one of the mandatory SELT tests as commissioned by the IRCC. If you want to go to Canada through the Non-SDS route (Non-Study Direct Stream) and get the regular study permit application, then you will have to give the PTE test.
Documents that are necessary to obtain an AIP for Non-SDS route (only for potential Indian International students):
Letter of Acceptance from DLI

PTE Academic test score

Proof of financial ability to pay for tuition + transportation + living expenses

Most recent secondary or post-secondary school transcript

CAQ for Quebec-bound students

There are other requirements that may apply to you. Learn more here.
For more details on the 2nd stage of obtaining the study visa, visit this website - Canada.ca
Click here to find a test centre around you.
Here are some important topics for your reference:
Applying abroad for studies requires more than just money. It requires you to be resilient and patient. You will encounter new problems every day and you will have to face them all head on to get to your dream college. There is a lot of research ahead of you - about the country you intend to live in, the kind of colleges they have, the requirements of the college, the process of getting a visa, the tests you will have to take to get in, etc. A few things to keep in mind are - no research is wasted, it's better to apply sooner and start preparing then wait till you have everything, use all the resources you have at your disposal to get where you want to be and don't give up on your first try.
Reasons To Study In Canada
Out of all the places to study abroad, Canada is the one of the best option in a lot of ways. A lot of students from all over the world are clamouring (Keep some positive word instead of clamoring) to get into Canadian Universities. Is it because of the incredibly wide and open spaces, multicultural diversity and the clean environment? That may be so but there are so many other compelling reasons to choose Canada over the other countries and here are some of them -
Excellent educational system - A degree or a diploma from Canadian colleges and universities are recognized around the world because of its exemplary syllabus. They include cross-disciplinary studies and develop transferable skills in students like critical thinking that is really useful throughout life. They also use cutting-edge technology and digital media so that when students graduate, they are up to date with the latest technological advancements.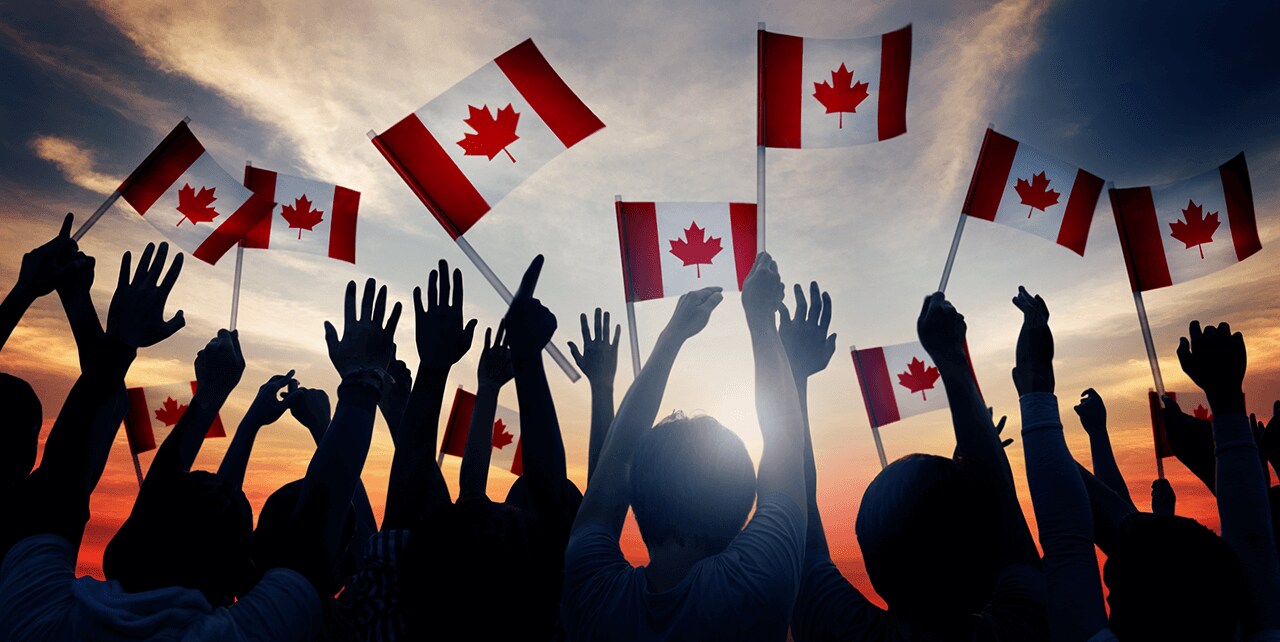 Best quality of life - Arguably the most compelling reason to move to Canada is the high standard of living that they provide. It ranks first in the world when it comes to the quality of life because of its cost of living, safety, stability, diversity, respect for individuals, respect for each community, and work-life.
Affordable living - When compared to studying in the US, France, or the UK, living in Canada is the cheapest English-speaking country and that too without compromising on the quality of education. Return of investment is definitely more in Canada for Indian students. There are a variety of scholarships to apply if you want to cut down your expenses.

Become tech-savvy - Canada's education focuses a lot on engineering industries like digital media, telecommunications, video games, aeronautical, biotech, etc. Canada was the first country to link its libraries and schools online which is why it's not surprising that most of the households have an internet connection. Montreal even provides free Wi-Fi across the city which means that everyone there is really advanced in terms of technology.

Start earning while you are still learning - Canadian governments have special regulations for international students that provides them with a lot of opportunities to support themselves. Because of the regulations, you can work for up to 20 hours every week and full-time during vacations. This can be done because they allow you to work on your student permit and there is no need to get a work permit to get an internship in any company.

Eligibility Requirements to Study in Canada

Basic requirements to study in Canada for Indian students are mentioned below -
For an undergraduate or Bachelor's degree
Score a minimum of 70% in 12th standard / grade
Pass any of the standardized language and general exams that are recognized by the college you want to take the admission in to, i.e. the Pearson Test of English (PTE). Check the respective college website to know the minimum score required to get into college of your choice.

For post-graduation or Master's course
You should at least have 2 years of full-time work experience
You should have scored the minimum required marks in any of the standardized language and general exams like PTE (check the minimum score required for your course and college)
You should have studied Mathematics until 12th standard
You should have completed 4 years of Bachelor's degree with more than 70% as an average score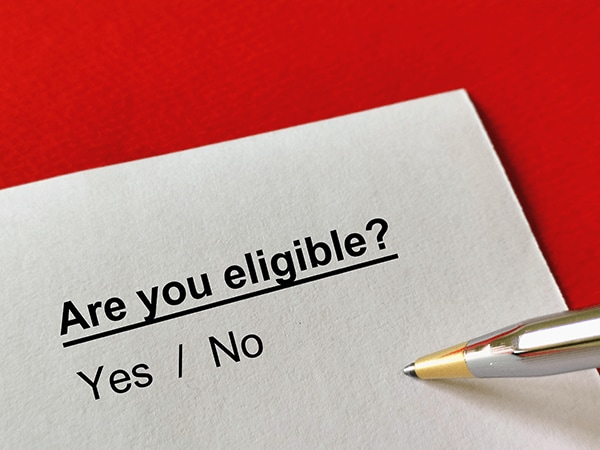 The process of getting the Canada student visa is greatly facilitated and quickened if you enrol with a Student Direct Stream (SDS). But it also requires you to pay the fee for the entire first year instead of just the fee of the first semester. There are other requirements as well - Guaranteed Investment Certificate (GIC) of $10000 and more than 6 bands in each module.
You can choose Non-SDS route instead if you don't meet the requirements of SDS, many students are fulfilling their abroad aspirations with this route. The other important thing you must know is that under this route it's not mandatory to provide GIC certificate of $10000. PTE is recognized under this route and approve by IRCC India.
Your responsibilities once you get the Canada study visa
Make continuous progress in your course
Abide by all the requirements that are written on your study permit
Stop your education if you no longer wish to or cannot follow the requirements listed on your permit
Leave the country once your permit expires
Check the permit if you are allowed to travel before planning any trips
Only apply for jobs if you have the work permit as well
Cost of Studying in Canada

There are some excellent scholarships in Canada that you can apply so that you can cut down on your costs of education. You can also work on campus even if you do not have a work permit if you follow all the requirements mentioned here. Assuming that you have neither of those things, here are the average costs that you are looking for when you go to study in Canada -

The average cost of getting an undergraduate degree - Your cost for a Bachelor's degree will vary depending on the college and the degree you choose but the average cost is somewhere between CAD 12,000 (approximately 7 lac rupees) to CAD 25,000 (approximately 14 lac rupees) per year.

The average cost of getting a postgraduate degree - A master's degree costs anywhere from CAD 24,000 (approximately 13 lac rupees) to CAD 35,000 (approximately 20 lac rupees) per year.

The average cost of accommodation in Canada - The average cost will vary from city to city but studying in Canada costs in rupees about 55,000 for Indian students per month.

The average cost of daily expenses in Canada - If you are commuting and eating out daily, you can expect to spend about 2,000 to 3,000 every day. You can cut down on costs by getting a monthly pass and making your own meals.

Plus, the student visa costs 150 CAD which is a little more than 8 thousand rupees.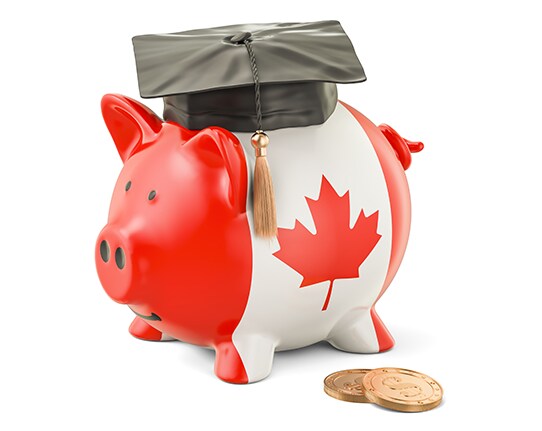 Admissions Cycles in Canada
Unlike Indian universities that only have one cycle of admissions, colleges in Canada offer 3 intakes - 
Fall - This is the most convenient option for Indian students as it starts in September
Winter - If you miss the fall intake, you can try for the winter cycle. It starts in January which gives ample time for you to gather all the relevant documents and make arrangements.
Summer - This intake usually starts around April or May and is only available for a limited number of courses so check with your desired college if they have a summer intake before planning. 
The deadlines for applying to colleges and universities in Canada are pretty flexible. So if you miss a deadline, give a call to the institution and ask for their last deadline or for the next intake.
PTE exams are conducted all year round so once you decide the intake program that you will be going for, you can choose which month you will be taking the PTE for Canada.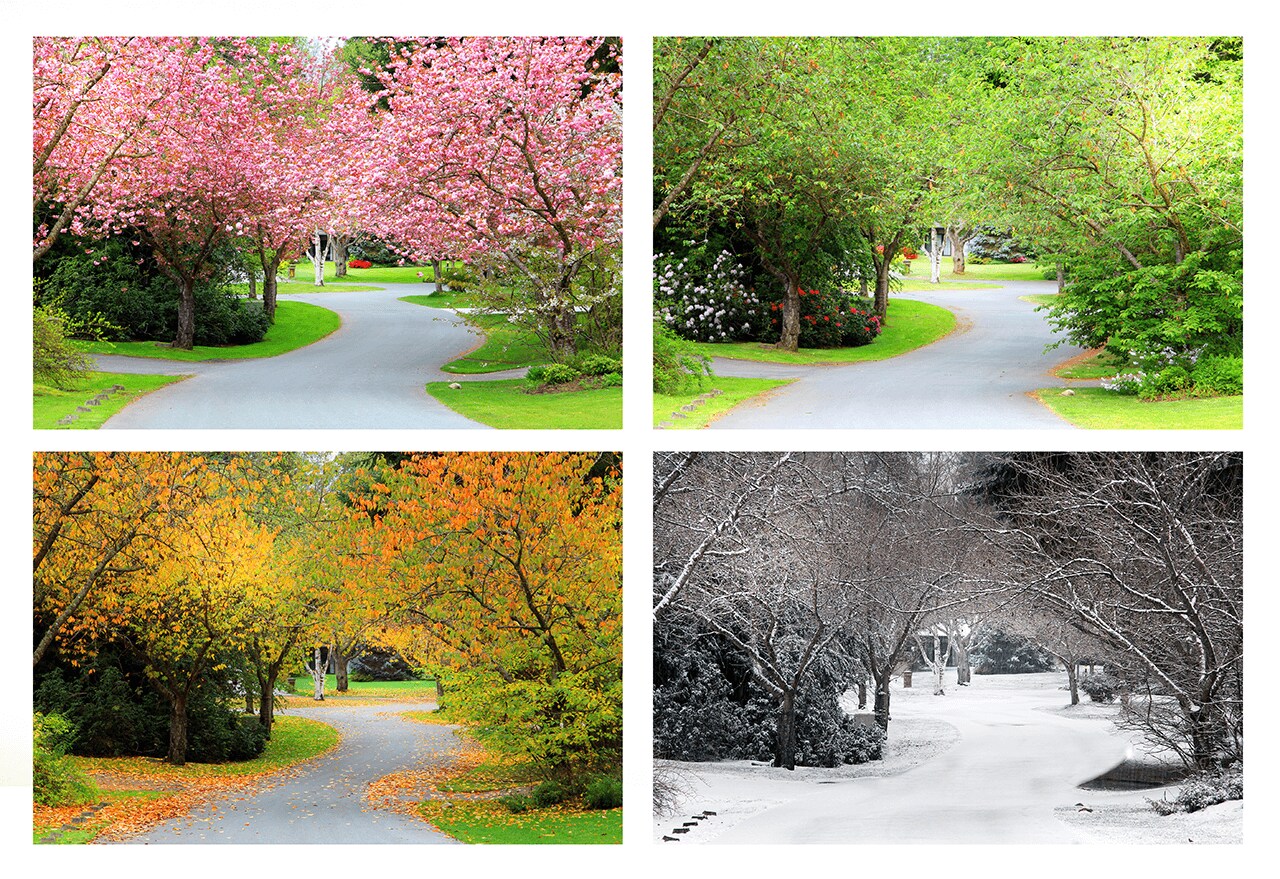 Canada Student Visa Requirement

Before you can study in Canada, student visa rules dictate that you follow the below-mentioned guidelines to the T. The Canada student visa process is very simple if you have all the required documents. If you can present the Letter of Introduction and the required documents to the Immigration Officer at the airport and the border control officer, they will validate the papers. Once that is done, you will be given the study permit to live and study in Canada. You can check out the Canada student visa checklist below -

A valid passport is a must.
You will have to provide attested copies of 10th and 12th standard certificates. If you are applying for postgrad, the certificate of your undergraduate degree is also a must. If you have participated in any extracurricular activities or won any competitions, it is recommended that you provide the certificates for the same.
References - Academic and Employer (if you have any work experience)
You need to have 2 passport-size photographs that were taken recently. They should have a plain background, they should not be blurred, and nothing should be worn on your face (unless it is for religious purposes).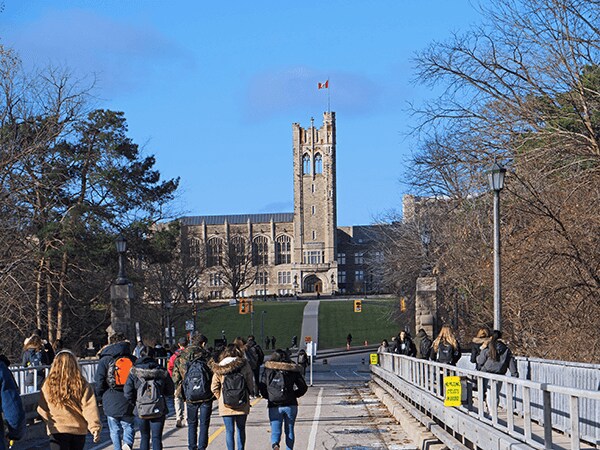 Before you can be permitted to study in Canada, you should be able to prove that you can pay your fees, living expenses and return transportation for yourself.
Proof that you can speak English proficiently by giving a Pearson Test of English Academic (PTE) certificate. 
You should also be able to prove that if any of your relatives or family members come with you to Canada, you will be able to provide for their living expenses and their return from Canada.
You will have to prove that you have no criminal record by getting a police certificate. This is to certify that you will obey the law laid by the Canadian government.
You will be required to provide a medical certificate to show that you are in good health. There is a mandatory Immigration Medical Examination (IME) in which you will be required to book an appointment with one of the doctors on the panel. They will perform a complete medical check-up and give you a certificate and forward your medical information to the relevant authorities.
You will have to provide proof that you will leave Canada once your study permit expires.
Statement of Purpose may not be a mandatory document to submit during this process but it is recommended that you submit as you will be given an option. This document should have the reason for choosing Canada and a particular educational institution.
Once you get the student visa, you will be able to apply to a Designated Learning Institute (DLI). The process of studying in Canada gets very smooth after this.
Step By Step Admissions Process

Check out which universities provide the course you want to pursue and have the option of applying in the intake cycle that you want.
Based on your grades and budget, narrow down the colleges and universities that you can get in.
Check and see if these institutions are Designated Learning Institutions (DLI). You should remove the institutions that are not DLI from your list as you can fall into scams. The government of Canada recognizes certain institutions as DLI if they are trustworthy so you should only apply there.
Research your course and go to the websites of the colleges that you have decided to go for.
Check the requirements of each college and see which of them you can fulfil. This should narrow your list of colleges again. Some colleges require you to provide previous job experience information if you graduated more than 2 years and if you are more than 25 years old.
Canada is bilingual. The people living there only speak in either English or French. You will have to be proficient in either language to study and live there. To submit proof that you are fluent enough, you will have to give an English Language test or French Language test. For English, most universities & colleges recognize the Pearson Test of English Academic (PTE Academic) as it is the most prestigious and the most standard test throughout the world. The test is approved by IRCC India under Non-SDS route. If you are planning to study your course in French, then you will have to give a language test.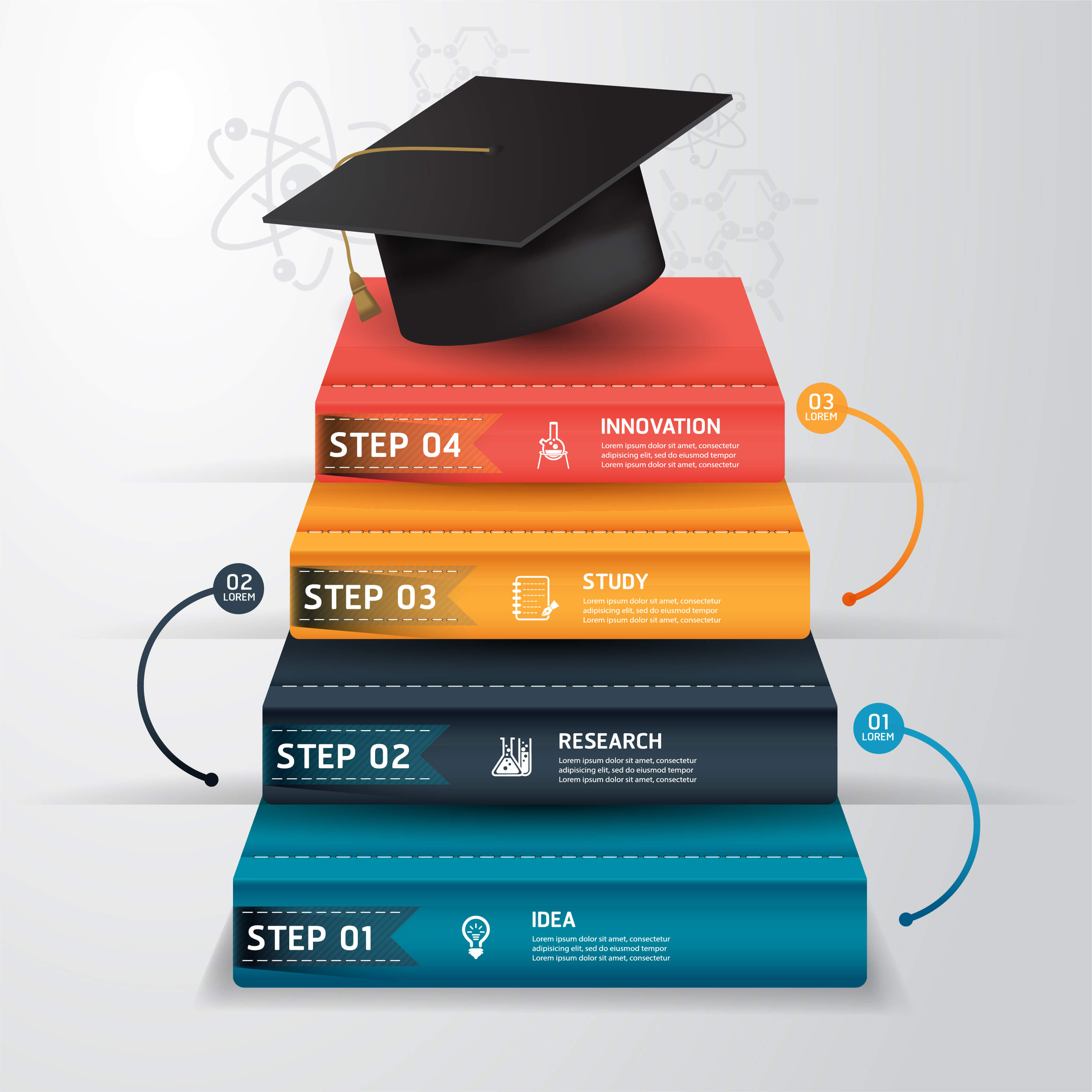 Once you get the results of the test, assemble all the documents needed to apply for your desired colleges. Check their list of requirements and submit accordingly. The common requirements are - attested copies of 10th, 12th and graduation, application form, letter of intent, academic references, etc. Submit the documents along with the translated documents that are certified by a professional translator. Make sure to submit everything within the deadline given by each college.
Confirm that you have the money ready to finance at least the first year of studies and living in Canada. You should also be able to pay for your flight to and from Canada.
Once you get the acceptance letter, there are a few extra steps that you will have to follow -
Get proof that you will be able to pay for the first year of education
Check if you need a study permit to study in the region that you are going to. If you do, apply for a study permit in Canada immediately.
Get a plane ticket to Canada after you have got the confirmation of the study permit.
After arriving in Canada, you will have to go to college once before the class starts to officially enrol in person. Once you do that, you can attend college when the classes start.
Scope of Employment in Canada


Canada's student visa rules may or may not permit you to work in Canada. If you do not have a permit to work through the student visa then you will have to get a work permit within 90 days of completing your degree. This permit will let you work for the same duration as your degree for up to 3 years. You can work in most of Canada if you can speak English fluently but for certain areas, you may have to learn French as well.
Due to COVID-19, employment in Canada had risen a lot and a lot of workers in the fields of food, retail, and accommodation were let go. Although many industries are now making progress, there are some jobs that were high paying before and after the pandemic, like jobs in the healthcare sector. Therefore, the best courses to study in Canada are the ones that result in jobs that are in high demand and the ones that are high paying as well. Some of them are -
Physicians and Dentists - Average salary is C$142,000. Experienced Surgeons and Psychiatrists get paid about C$200,000.HR - Recruiters are always in demand with an average salary of C$44,000 to C$52,000
Information security analysts - Cybersecurity is an important field nowadays with a lot of opportunities in Canada that pays around C$60,000 to C$70,000
Marketing analysts - These jobs get around C$60,000 so the studying in the fields of business analysis, research analysis or data analysis is beneficial.
Engineers - This is still a high earning field with C$60,000 to C$90,000 as an average salary.
Financial analysts - A financial analyst job pays about C$50,000 and is in high demand in certain regions but not all.
Teachers and Professors - If you have MS in Education then you can earn around C$60,000 to C$70,000.Logistic workers - Supply chain and logistics degree will come in handy to earn about C$30,000.Accountant - If you have studied Financial Planning or Accounting, you can get a salary of about C$50,000.
There are still a lot of opportunities to get a work permit in Canada after the pandemic. But now you are required to submit a few other documents as well like the biometric to prove that your health is in an optimal condition. If you had applied for a degree before the pandemic and continued the course online because of the lockdown, you can apply for a work permit in Canada.
*Information related to fees, scoring etc are tentative, please refer the respective university/college website before you apply for the same