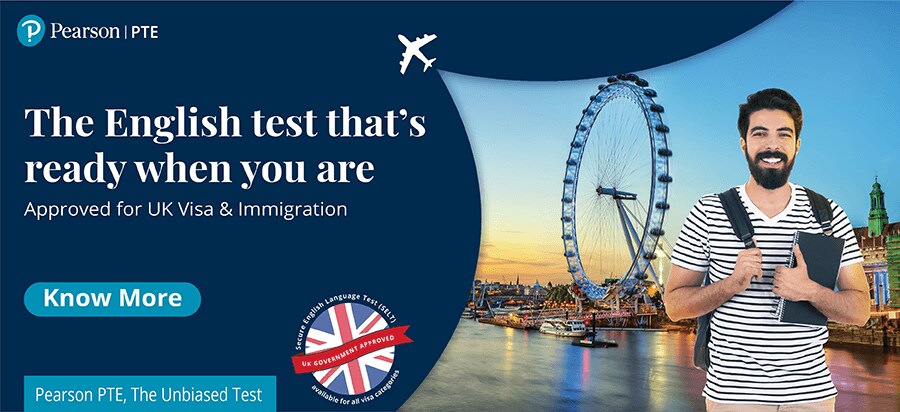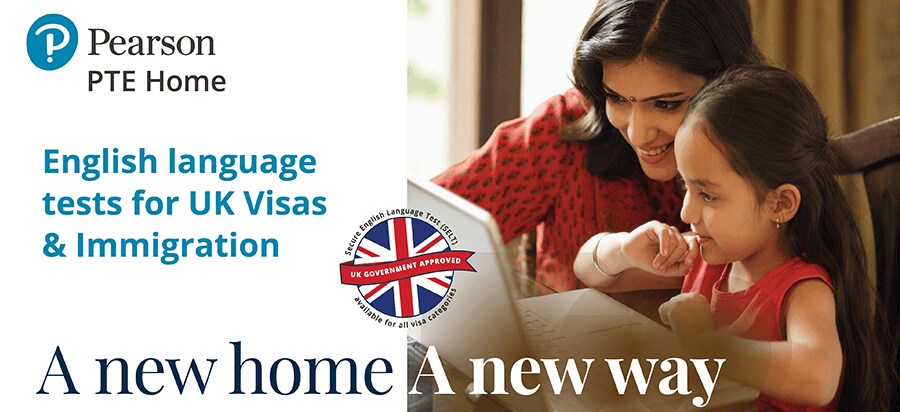 PTE Home: It's closer than you think

Your family is ready for you. UK home is now closer to you, English language testing for UK Visas & Immigration. Choose the best test for UK family and settlement visas.
The unbiased test for settling in the UK
PTE Home is the fast, fair and convenient choice for those applying for a family or settlement visa. Our Secure English Language Tests (SELT) are UK Home Office approved.
Each PTE Home test is a pass–fail speaking and listening test, taken on a computer in a secure and friendly test environment. Successful completion of a PTE Home test provides proof that your English language proficiency meets the Common European Framework of Reference (CEFR) Levels A1, A2 and B1.
The PTE is the simple first step to fulfilling your dreams. You can choose to take the PTE Home test in any one of our centres in 22 cities across India.

Fast
Results typically available 2 business days of taking the test. Most results delivered in 1.2 days in 2019


Fair

Computer based testing and AI powered marking ensures that you are assessed objectively with no human bias.

Recognized

Approved by the UK Home Office for all Family and Settlement Visas


Convenient

Schedule tests up to 24 hours in advance, 365 days a year.


Safe

Secure testing: no human contact required


Which PTE Home test do I need?
PTE Home A1
This is a beginner-level Test which is accepted as proof of language proficiency for several family and work visas.
PTE Home A2

Some visas require proof of English language improvement in order to qualify for an extension.


PTE Home B1
If you are looking to settle in the UK permanently you will need to prove that your English language is at CEFR level B1.

To find out more about UK visa English language requirements visit our UK visa page.
PTE Home A1 is a beginner-level English test for speaking and listening. It is accepted by the UK Home Office as proof of language proficiency for several family and work visas. PTE Home A1 is a pass–fail test that measures an individual's ability at CEFR Level A1.
Visas that accept PTE Home A1 include:
Spouse/Partner visa
Parent of a dependent

Representative of an overseas business

Tier 2 Sportsperson visa

How is the test structured
To take a PTE Home test you will need to attend a secure Pearson test center. You will use a computer and headset to listen to, read and answer questions.
The PTE Home A1 test has 32 questions and lasts up to 22 minutes. There are 3 question types:
Conversation – Listen and answer

How can I prepare?
There are a range of resources available to allow you to prepare for the PTE.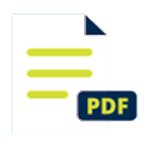 A complete guide to your PTE Academic Journey, including process and policies.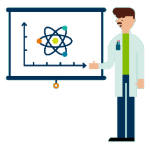 Free online preparation courses

The Standard Test fee* is INR 12,400 (including GST).