5 Tips to Ace Your Virtual Investor Pitch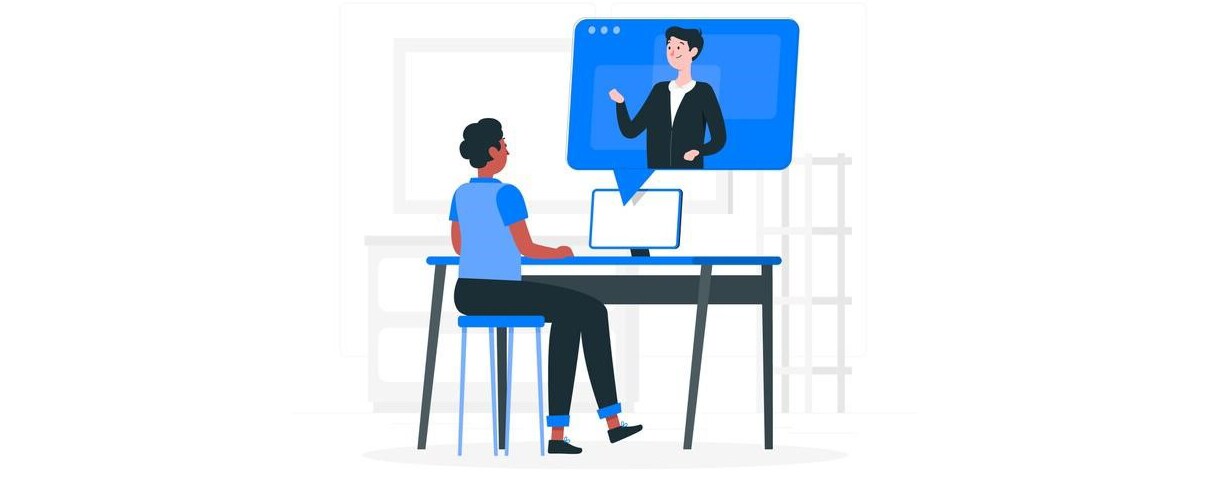 Congratulations! You have been selected to pitch to a VC!
As exciting as this news might seem, pitching online presents new challenges for entrepreneurs during these challenging times of remote pitching to maintain social distance.
VCs carry super-high expectations. If most entrepreneurs find it difficult to connect when pitching face to face, imagine the difficulty when pitching remotely….
It is tough to monitor their reactions even if they switch on their webcam
You might get interrupted with signal disturbances that break your flow

It is easy to get trapped in self-doubt about how you are coming across

Fortunately, many entrepreneurs are able to succeed despite these challenges. Here are 5 Tips to Ace Your Virtual Investor Pitch:
1. Master the Platform
Investors expect investible founders to be digital natives. This means that you must come across completely comfortable and "in your element" while interacting online.

Be sure to use the VCs' preferred videoconferencing platform to ensure that they feel comfortable and at home (MS Teams, Zoom, WebEx, GoToMeeting, Google Hangouts, etc.). This means that you might need to conduct a few practice runs to get entirely familiar with the interface, controls and functionality. 

Of course, you need to have good lighting and sound (e.g. USB earphones) as well as a professional background to come across well on any platform. You only get a few minutes to make the right impression. Make them count!
2. Ensure High-speed Internet Connectivity
An interrupted internet connection can cause your call to drop repeatedly. This is distracting, time-consuming and breaks the chain of thought. These days it really does not cost that much to get a speedy and stable internet connection. You can conduct an online speed test such as Ookla to ensure that you upload speed is at least 4 MB per second and a download speed of least 8 MB per second. The higher the better!
In areas with inconsistent connections, create a backup plan such as creating a wireless hotspot with your cell phone. In areas with fluctuating power supply, be sure to keep your computing device and wi-fi router on UPS to allow you to present smoothly without any disturbance.
3. Keep it Crisp
It is always advisable to keep your deck lean and mean (experts generally recommend a maximum of 10-12 slides). But this is ever so much more important when presenting online, where you are competing for the VCs attention against urgent emails, social media and every other manner of compelling distractions. 
The idea is to string together a series of punchy sound bites around each topic that the VC is interested in e.g. value proposition, addressable market size, product-market fit, team composition, competitor analysis, sustainable advantage, unit economics, financial projections and assumptions, etc. 
When answering their questions, it is even more important to answer the exact question asked in the minimum number of words. Practice makes perfect!
4. Bring it Alive
Do away with heavy text and long bulleted lists in favour of hard-hitting facts, compelling photographs, videos, etc. that underscore your key messages. For example, if your product ensures driver safety, contract photos of wreckage with and without your product, to showcase the difference that it can make in the lives of consumers. You as the presenter should always be sharing the details of the narrative, rather than the text on your slide.
5. Speak to the Camera
Remember how important it is to maintain eye contact with your audience? The same thing that engages an audience in real life also holds true online. However, instead of looking at your screen where you can see your audience, look into the camera so that your audience to maintain eye contact with you. This will subconsciously encourage them to focus on what you are saying and help them develop an interest in your presentation.
To conclude, a bonus tip would be to keep reminding yourself that the ultimate goal of this meeting is to discuss as much about your customers, your organization, your team and the idea as possible. Try to avoid anything that directs your listener's attention away from you and what you're selling. While you can learn how to pitch to VCs the hard way through experience, there are learning resources that can give you a significant head start. One such course is the London Business School's Entrepreneurial Edge. This course is targeted towards helping students understand the kind of challenges they may face as new-age entrepreneurs and provide innovative solutions to these challenges.