Do's and Don'ts To Keep in Mind While Preparing For NEET in 2020
NEET 2020 is now going to be conducted on 26th July. Considering the current scenario, it is easy to give in to the distractions and lose focus. But, on the bright side, since schools are now letting students to study from home, it has bought you some extra time to focus on your bigger goal and take your preparations up a notch. The current health emergency has made it clear that the country (and the world) needs as many medical practitioners as possible, making it more important for NEET aspirants to showcase their A-game and sail through these tough times with confidence.
However, it cannot be ignored that amid this lockdown, it has become impossible for you to attend our regular coaching sessions and interact with our teachers on a regular basis. That does not mean that your preparations need to slow down or face any kind of backlog. Here are a few tips and tricks that you must keep in mind while preparing for NEET, especially in 2020.
Break Down the Syllabus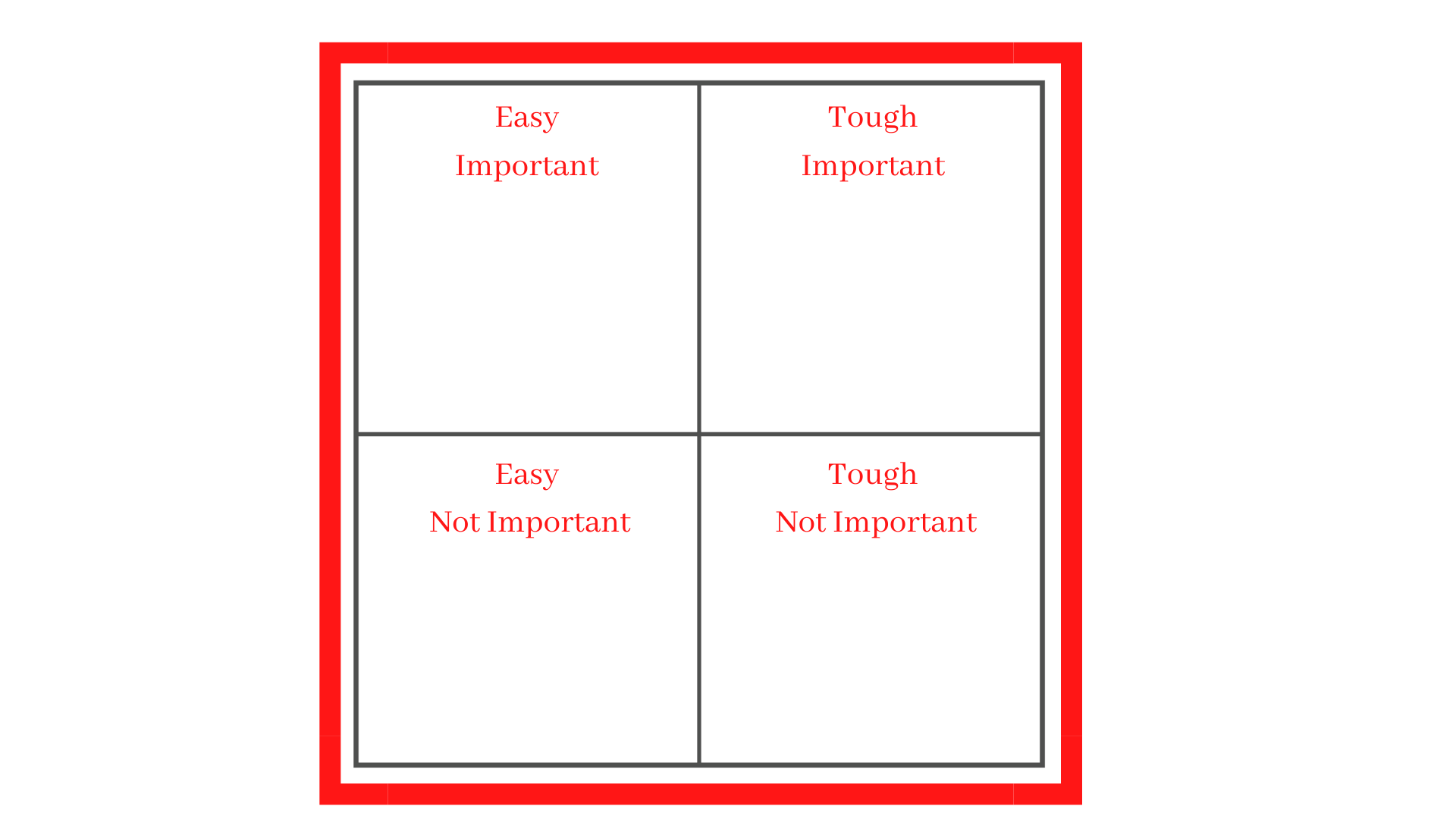 It is a very common and useful organizational tip to break down all your tasks in categories -Easy Important; Tough Important; Easy Not Important; Tough Not Important. This tip helps us organize all our elaborate to-do lists and comes in handy while tackling a large syllabus, like that of NEET. It is important to break down your revision to-do list in categories based on how well you've already prepared a particular topic and revisit the ones that you think need more time and concentration. You will understand the important questions and frequently tested topics by analysing previous year papers.
Follow Your Timetable
Unproductivity is one of the biggest by-products of the lockdown. We are all working remotely, and this is taking a toll on our efficiency and overall energy levels. However, this is something that you cannot afford as a NEET aspirant. Therefore, you should create a schedule and stick to it as much as you can. It is true that the additional time is a bonus, but it is up to you to use it wisely. Look for online planners or just jot down your daily tasks and remember to strike it off when you complete them.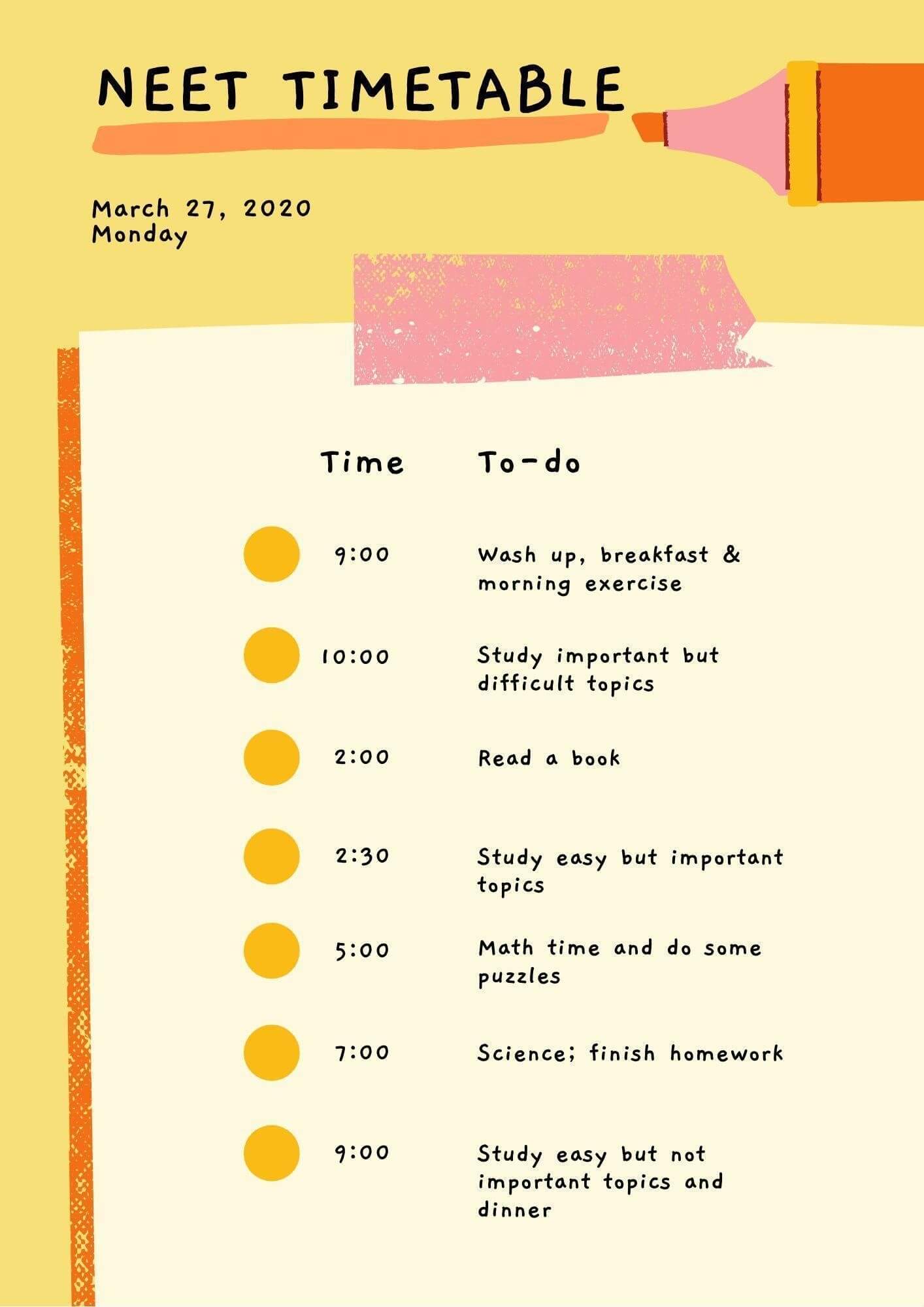 Don't Get Demotivated If You Can No Longer Attend Your Coaching Classes

It is true that we often need some kind of guidance while preparing for competitive exams. However, during these times, it is not advisable to step out of your homes even if your coaching classes are right around the corner. The better option in this scenario is to look for online resources that can help you.
Pearson has some excellent online learning tools that can help you prepare for your NEET examination from the comfort of your homes. Let us talk a little bit about these tools.
Mock Test Papers
Solving mock test papers is incredibly helpful as it gives a clear idea of what the actual test paper is going to look like. You can understand the pattern of the paper, look at the questions' types, go through the format and marking scheme to be able to map your revision accordingly.
Make yourself well prepared for your NEET 2020 with Pearson MyInsights NEET 2020 Online Test Series.
MCQs And Question Banks
There is a comprehensive set of MCQs and question banks available to help you in your preparations. These questions are great to help you test your concepts and identify the topics that you need to revisit. A detailed performance analysis is also provided to know your weak points which helps you improve and score better in your final exam.
Pearson NEET Essential series is one of the courseware initiated by Pearson as the Crash Course for NEET Examination which can help the student to achieve this step.
This crash course provides the gist of all the chapters along with different types of questions for students to understand NEET's level of difficulty. Along with this, it also offers a detailed analysis of the examination, highlighting important chapters and providing preparation and time management tips.
Quality Study Material
A comprehensive study material is provided that has been developed under the guidance of experts. With this study material, you can dive deep into your concepts and clear your doubts with ease.
Do Not Study from Random Sources
It is important to choose your books wisely. There are a lot of random information available everywhere that might not be of use to you while preparing for your exam and can waste some precious time of yours.
Pearson's books are designed after in-depth research on exam patterns, question types and important topics that commonly hold high weightage in the exam. Kindle editions of these books are perfect to keep all your learning resources at one place and they can be accrued during the lockdown. A few books that we recommend are listed below.

During these challenging times, it is important to keep your focus on your larger goals. Your aspiration to be a medical professional is the purest form of motivation you can have which will help you to channel your thoughts in a productive pathway. The idea is to maintain positive headspace and stay prepared to ace the examination when things get back to normal.