The BTEC Awards – an annual celebration of global career-based education
Celebrating the talent of the future
The annual BTEC Awards – now in its 12th year – recognises and celebrates the hard work and dedication of BTEC learners, educators, and providers from all around the globe.

BTECs offers learners aged 16 and above the knowledge, understanding and skills that they need to prepare for a career, continue in further education, or progress to higher education.

Nearly a million learners across the globe completed BTEC courses over the past year; the career-focused qualifications are a vital route for those pursuing careers in sectors such as IT, business, the creative industries, healthcare, engineering, construction and future industries. This is especially important in the current context as the world responds to the global pandemic and looks to kickstart projects to speed economic recovery.
Amazing stories – inspiring people
The Awards showcase the BTEC qualification, providing evidence that it is an essential route to build skills and help young people achieve a fulfilling and rewarding career. At its heart, the awards are about celebrating amazing successes and sharing inspiring stories.
One learner recognised in 2021 was Megan Piechowiak from Jumeirah English Speaking School (JESS) in the UAE (United Arab Emirates). Dan White, Vice President, Soccer Schools, at Liverpool Football Club, presented a delighted Megan with the BTEC Sport Learner of the Year award.
 
Megan studied an International Level 3 BTEC in Sport and holds a Level 3 Personal Training certification and is also a certified netball coach. The only female student on her course, she was described as a role model to other female athletes, driven by her passion for sport, and excelling as an umpire and coach whilst also achieving top predicted grades in her studies. She is now studying for a degree at Birmingham University.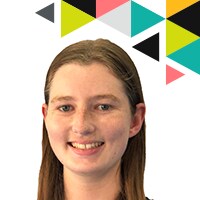 International BTEC educators also picked up awards at last year's event. Eren Buktel from TED Atakent High School in Turkey was awarded the Teacher of the Year award. In an emotional video his colleagues and students described him as a determined, entrepreneurial professional who brought exceptional creativity to his lessons. His energy, innovation and dedication to his students made him a role model for other teachers and he continues to teach – and inspire - at TEC Atakent High School today.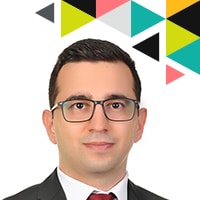 Jonathan Ledger, Skills Specialist at The Department for International Trade commented: "I must emphasise the importance of BTEC as a career-focused type of qualification and that for me is key. This is all about delivering the right skills to the right people at the right time in the right way and BTEC qualifications do just that. For me, BTEC qualifications are a game changer. They change lives and they help people improve and contribute to business and society in a big way. 
Nominations are open for 2022!
Last year, we received almost 300 nominations from our BTEC International centres and presented 25 International awards to very deserving winners including 5 gold awards for; BTEC Sport Learner of the Year, BTEC Creative Media Learner of the Year, BTEC Performing Arts Learner of the Year, BTEC International Teacher of the Year and BTEC International Institution of the Year. 

Nominations need to be submitted by 5pm (GMT) on Friday 25 March 2022