GATE Series 2022

Pearson's GATE 2022 series has been prepared by a group of faculties who are highly experienced in training GATE candidates and are also subject matter experts. As a result, these books would serve as a one-stop solution for any GATE aspirant to crack the examination. Coverage is as per the syllabus prescribed for GATE and topics are handled in a comprehensive manner - beginning from the basics and progressing in a step-by-step manner supported by ample number of solved and unsolved problems. Extra care has been taken to present the content in a modular and systematic manner – to facilitate easy understanding of all topics.
Salient Features
Maximum Coverage/Explanations/Illustrations as per Latest Syllabus
550+ Solved Problems and 3420+ Practice Questions
 
Elaborated Question Bank Covering Previous 14 Years' GATE Question Papers

Unit -wise Time -bound Tests



2021 GATE Online Paper with detailed solution


9789354493621
GATE Mechanical Engineering 2022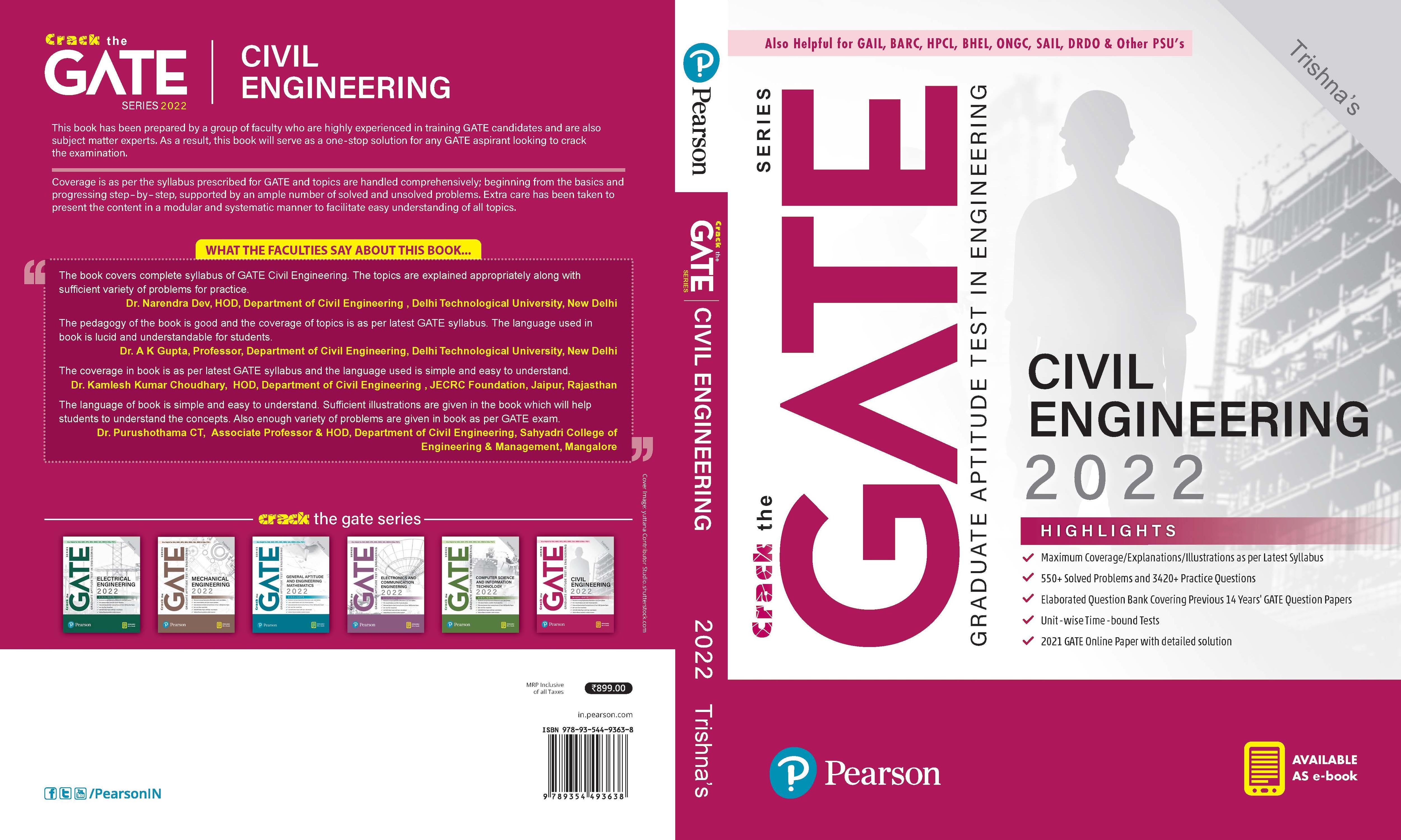 9789354493638
GATE Civil Engineering 2022




9789354493645
GATE Electrical Engineering 2022




9789354493652
GATE Electronics and Communication Engineering 2022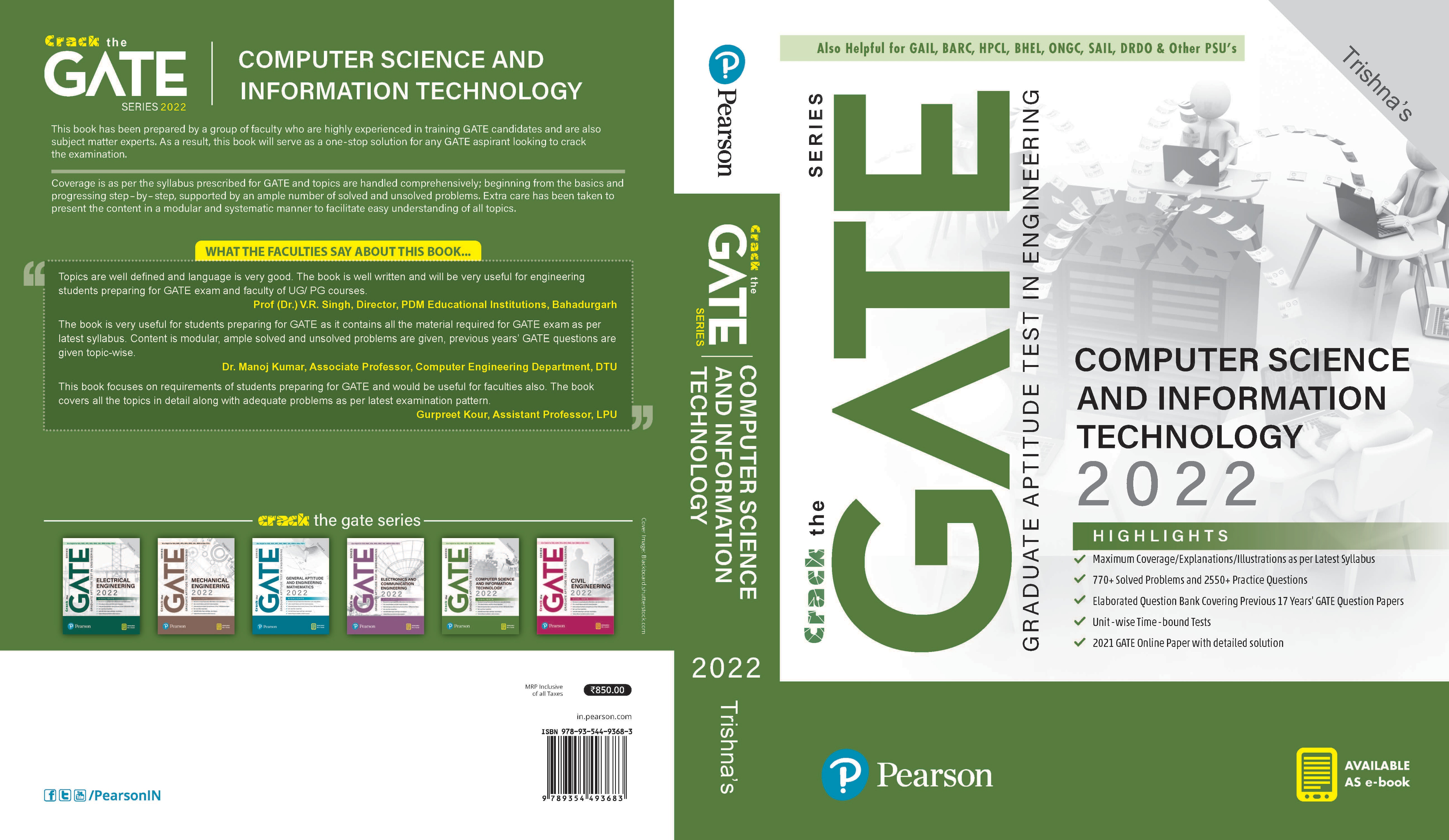 9789354493683
GATE Computer Science and Information Technology 2022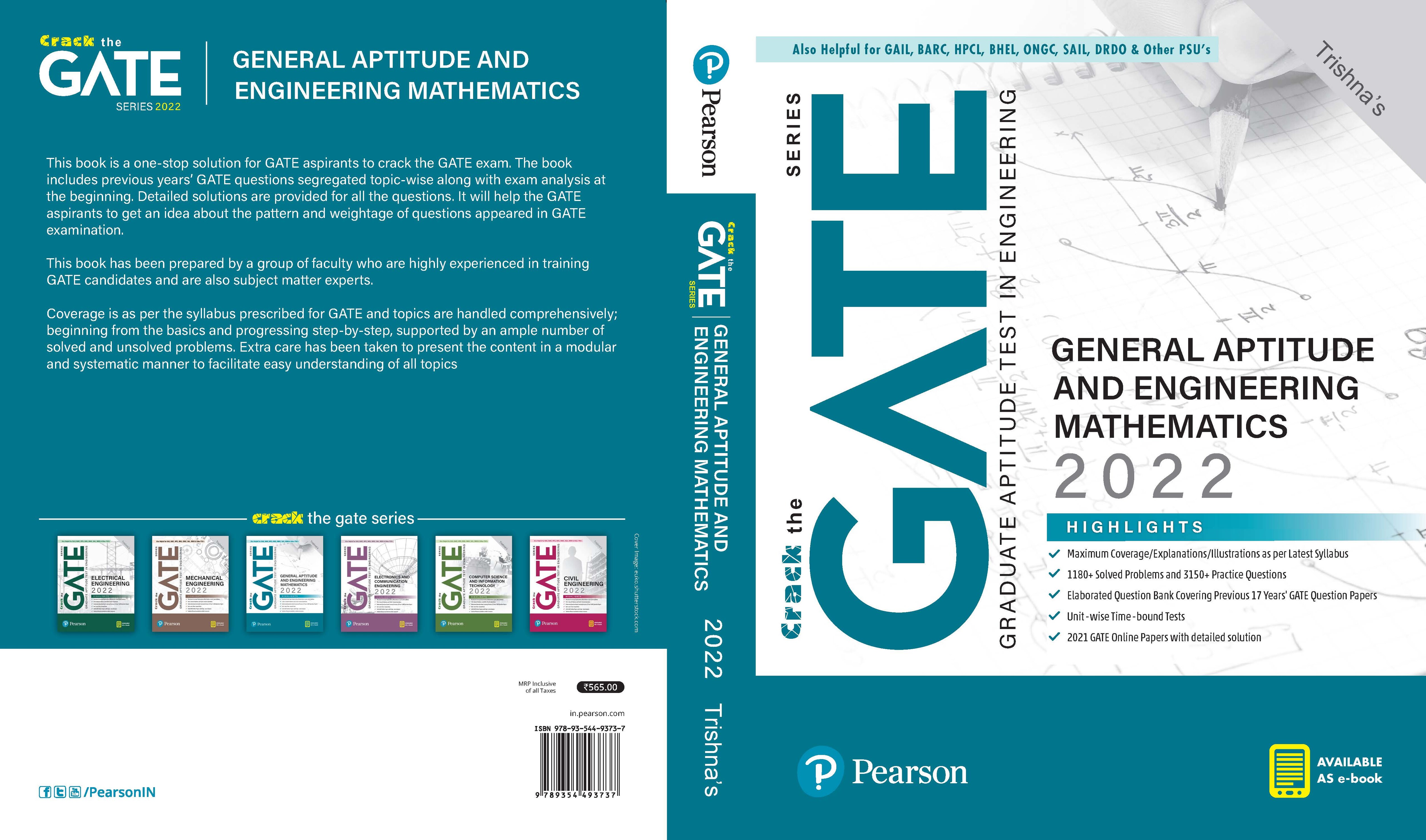 9789354493737
GATE General Aptitude & Engineering Mathematics 2022

GATE Topic-wise Previous Years' Solved Question Papers
This book provides leading platform for GATE aspirants to practice and hone their skills required to gain the best score in the examination. It includes more than 25 previous years' GATE questions segregated topic-wise supported by detailed step-wise solutions for all. Besides, the book presents the exam analysis at the beginning of every unit which will enable better understanding of the subject. The questions in the chapters are divided according to their marks, hence emphasizing on their importance. This, in turn, will help the students to get an idea about the pattern and weightage of these questions that appeared in the GATE exam every year.
Salient Features

Includes around 30 years' GATE questions arranged chapter-wise


Detailed solutions for better understanding


Includes the latest GATE solved question papers with detailed analysis

Comprehensively revised and updated 
 

9789354493744
GATE Topic-wise Previous Years' CSIT 2022


9789354493751
GATE Topic-wise Previous Years' ECE 2022

9789354493768
GATE Topic-wise Previous Years' ME 2022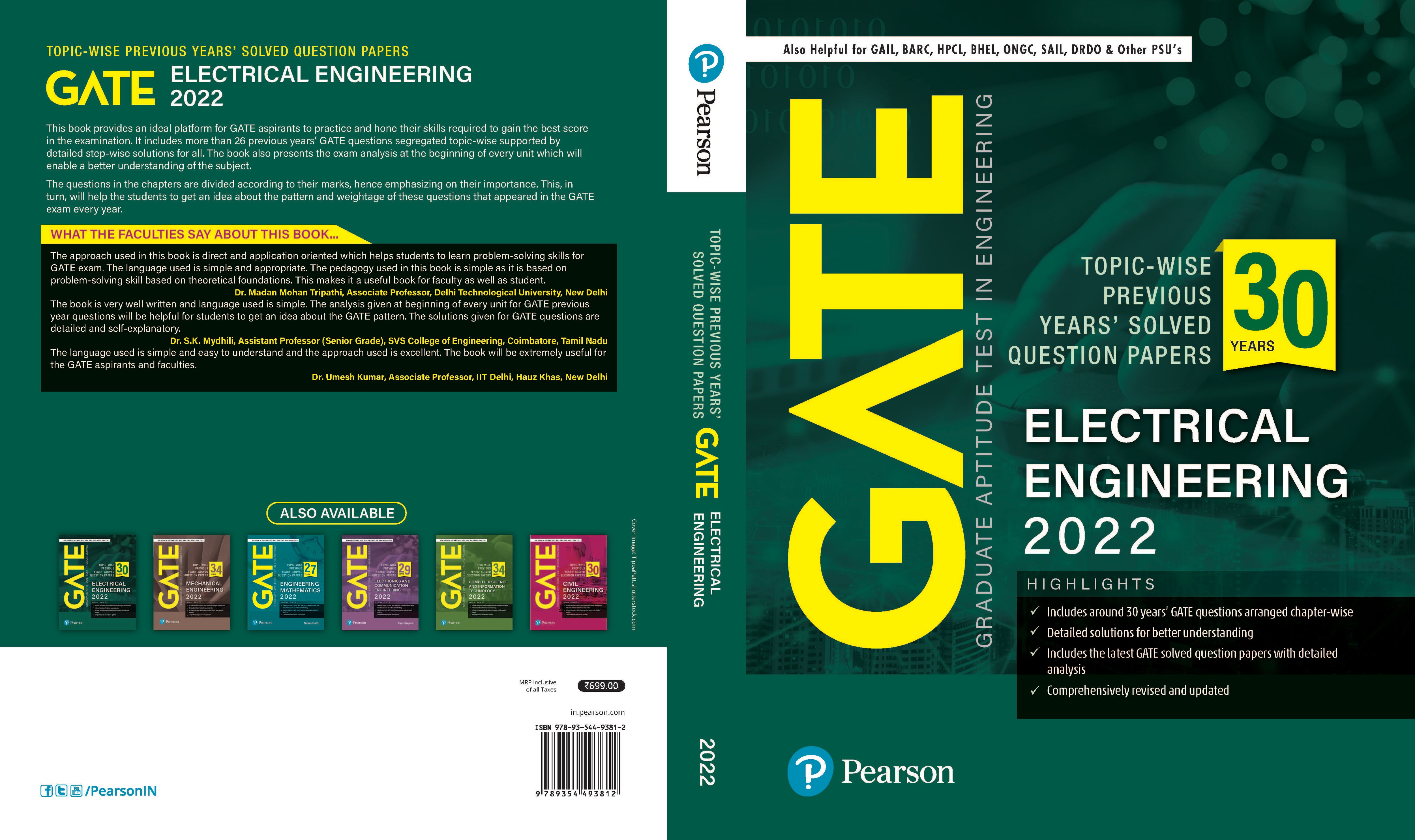 9789354493812
GATE Topic-wise Previous Years' EE 2022

9789354493850
GATE Topic-wise Previous Years' CE 2022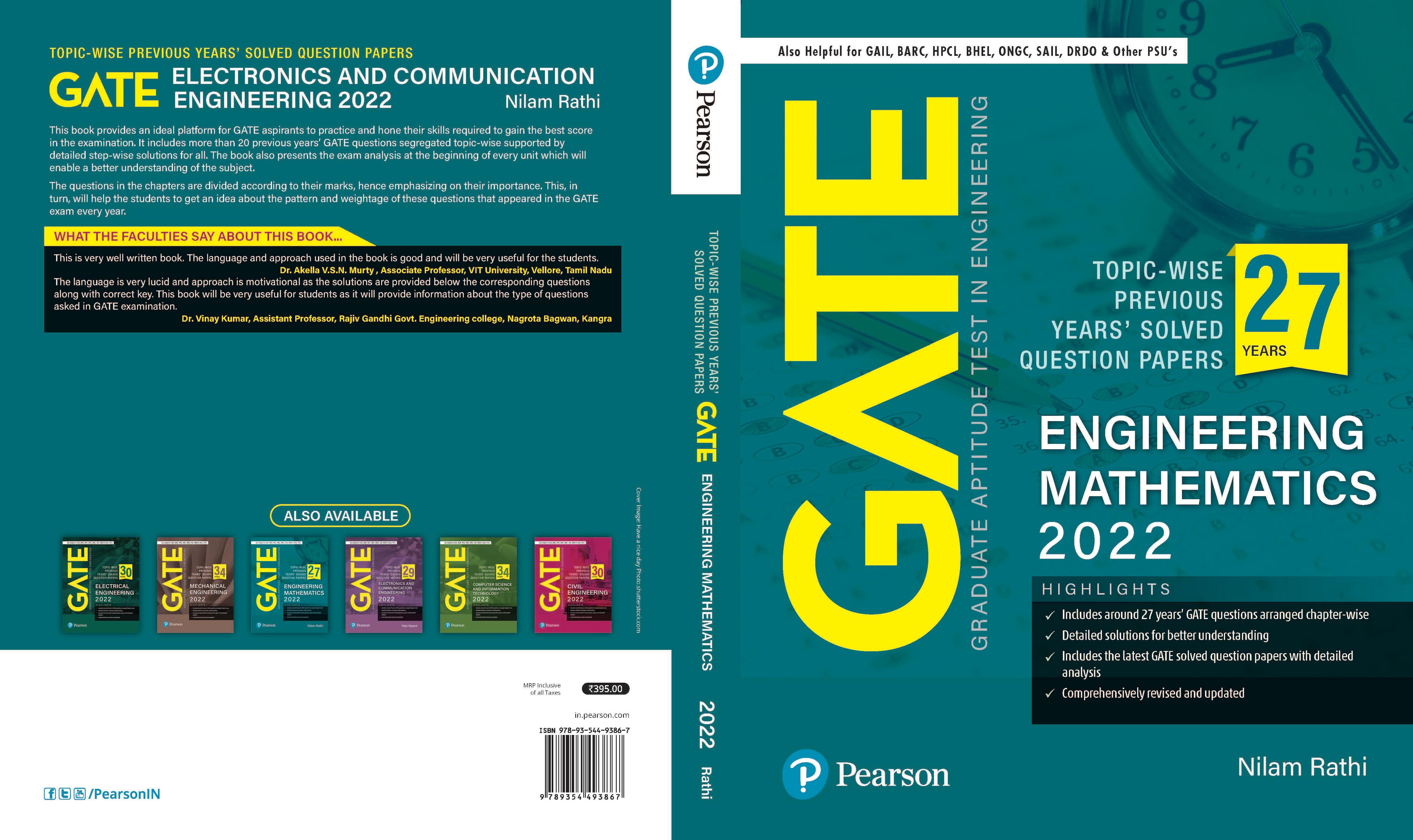 9789354493867
GATE Topic-wise Previous Years' EM 2022