Pearson eLibrary
A flagship of Pearson India's eBooks, eLibrary is one of the largest and most comprehensive repository of over 3200+ titles for learners across disciplines. From Business & Economics to Humanities to Engineering and competitive exams preparation, Pearson eLibrary has it all.
Challenges of Physical Library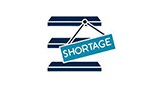 Space Restriction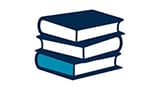 Issued for limited
time & quantity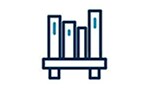 Needs a physical space and structure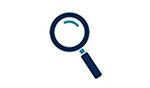 Efforts required to manage library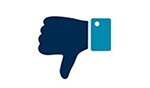 Damages due to Ageing


Benefits of Digital Library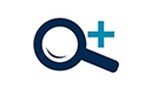 Easy search interface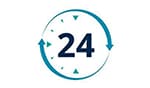 24/7 access to material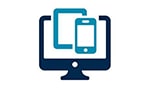 Multiple users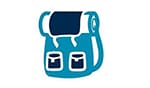 Anywhere access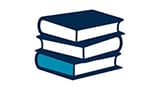 Endless collection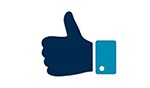 Enhanced Usability Feature


What Makes us Different from Others
Text Highlighter
Navigation through TOC
Usage Reports
Search books using keywords
Bookmarks
Add custom notes
Testimonials
In order to promote a paperless environment, we started an experiment with Pearson eLibrary, having access to eBooks in Law, Management and Social Sciences. Our students were quite happy with the e-Books, mainly because it accommodates many style of learning and the search feature is an unbeatable concept. our librarians are equally satisfied because of the reduced storage space and cost-effective idea.
Dr. Sangeeta Paliwal, Deputy Librarian, Symbiosis International, Pune

Our academicians and students are using the eResources introduced by Pearson in our campus.The e-Library is an extremely helpful tool for  knowledge dissemination and gives a virtual world feeling to the reader. The searchable text option is a thoughtful innovation, that leads you to a particular section of the book without having to flip through pages.  Learning has definitely come a long way.
Nilesh N Soni, Librarian, Saurashtra University

Pearson publishes premier quality Information Resources. This sources provides in depth knowledge of the subject area which enable and facilitate teachers, research scholars and students in their learning and research process.
Dr. Meeta Rathod Vansadia, Librarian,  BRCM College of Business Administration, Surat
Pearson has been very attentive and helpful from the beginning. Our college was able to find exactly what I needed in time and I am very satisfied with our library collection today. My sincere appreciation to the Pearson team for regular interactions and training programmes. We look forward to a great future together.
Dr. N. Padma, SPB College, Surat
We have been using Pearson eLibrary since March 2018. It is one of the best eBook platform and useful to our students as well as faculty members.
Dr. Avijit Dutta, Librarian, Midnapore College
A prestigious client portfolio
Allahabad University
Allahabad BIT
Durg Central University of Jammu
Jammu DCRUST
Sonepat HBTU
Kanpur JC Bose University
Faridabad JNV University
Jodhpur