English Go is a leading one-on-one, virtual English course with adaptive learning and measurable performance outcomes. The pedagogy and design of English Go course was formulated by a group of leading scholars, authors and innovators specialised in the field of English language instruction.
The Latest Market Trend
Today, knowledge of English language is widely recognised as a key skill which boosts employability. Verbal and written communication skills are indispensable for an individual's personal and professional development.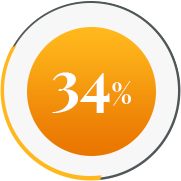 According to a study report published by NCAER (National Council of Applied Economic Research) people who speak English fluently earn up to 34% more than those who don't.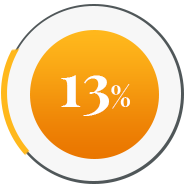 According to a McKinsey & Co. study, only 13% of graduates from emerging countries are suitable for employment in global companies.
A Highly Learning Friendly Course


The course provides the flexibility to learn anytime-anywhere and the learning material is accessible 24/7



The course starts with pre-assessment that gauges the level one is currently at.



The learning experience is personalized and progresses based on the learner's performance



Rich content from the Financial Times is regularly integrated into the course to familiarize learners with business vocabulary and themes.

The Course Offers
Seven-level curriculum, from true beginner to upper intermediate( CEFR A1-B2), with certifications given after each level.
Adjusts to learner's needs through Adaptive Placement Test And Personalized Study Plan.

Integrated instructions along with engaging activities across all skills- Listening, Speaking, Reading and Writing.
Special focus on developing grammatical skills and enriching vocabulary.
Speaking and pronunciation practice with industry best speech recognition and remediation mechanism.
 
English Go is an apt solution with features like: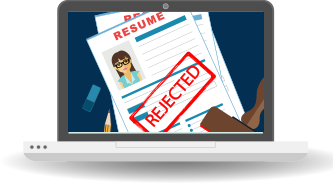 Adaptive Placement Test and personal study plan.
Personalized adaptive learning experience for each student.

Proven track record with top global employers.

Speaking and pronunciation with the most advanced speech recognition and remediation in the industry.
Grammar, Pronunciation, Stress and Intonation.

Practice Centers for focused skill building.

Allows administrators / teachers to monitor and measure each student's progress.
The English Go Approach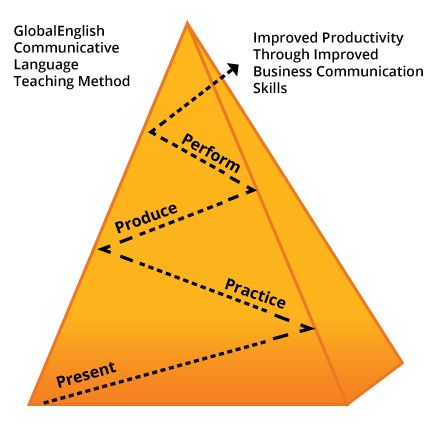 To achieve the goal of meaningful communication, the Corporate Learning Services uses a Communication Language Teaching with "4 Ps" approach to teach English: Present, Practice, Produce and Perform.

The new language is presented to learners.
Learner practices the language in a supportive environment.
Learner produces the language appropriately.
Learner receives support to use the language and perform on the job
English Go Clients
BVB College of Engn - Hubli
Central University of Rajasthan, Kishangarh, Rajasthan
GD GOENKA UNIVERSITY, Gurgaon
Indraprastha Institute of Information and Technology, New Delhi
Indian Institute Of Management, Indore, Indore Campus
Indian Institute Of Management, Indore, Mumbai Campus
Sharda University, Greater Noida
TimesPro, Mumbai
VES Institute of Management, Mumbai
O P Jindal Global University, Sonipat, Haryana