Marketing in Digital
World Micromasters® Program
Advance your career and help your organisation succeed by developing the in-demand marketing skills needed in a digital world


   BLENDED

   7 TO 8 MONTHS

   50,000 /-
(+ APPLICABLE TAXES)
Overview
Over the next decade, marketing jobs are projected to grow faster than the average for all occupations. In this era of digital disruption, companies are increasingly focused on digital marketing, creating heightened demand for a specialised skill set.
The Marketing in a Digital World MicroMasters® program equips learners with the key concepts and practical skills to build a career in marketing in the digital age. Throughout the program, learners will engage in problem solving and analytical thinking, gaining expertise in:
Creating and sustaining a brand
Marketing through digital channels, such as social media
Consumption behaviour across buying contexts
Marketing metrics
Digital brand engagement
Digital brand reputation management

What you'll learn :
To manage an online brand and to optimise paid, earned and owned digital media assets for maximum impact
To develop hands-on skills in proactive and reactive corporate reputation management based on global public relations best practice
To examine brand management decisions including the strategies and tactics to build and manage brand equity
To understand and apply the fundamentals of consumer and buyer psychology essential to the development of any effective marketing campaign
To apply marketing strategies of segmentation, targeting, positioning and differentiation within an online ontext
"Marketing has never been more complicated, or exciting, than it is today. In this context, professional development is vital, to keep-up, let alone stay ahead! This exciting new credential from Curtin University provides digital marketing skills for immediate application in contemporary business environments."
— Nicole Cikarela , Head of Customer & Strategy, Marketforce


Curtin's Ranking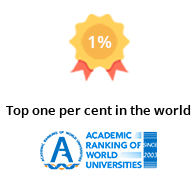 Program Benefits
Take your credential to the next level:
Learners who successfully earn the MicroMasters® program certificate are eligible to apply for admission to Curtin University's online Master of Marketing program on edX.
If a learner applies for admission to the Master of Marketing program from Curtin University, and is accepted, the MicroMasters® program certificate will count towards 25% of the coursework required for graduation. The Master of Marketing is a 300credit point qualification. If a learner applies and is accepted, the MicroMasters® program certificate will count towards 75 credits. This pathway to credit is also available for the on-campus version of Curtin's Master of Marketing program.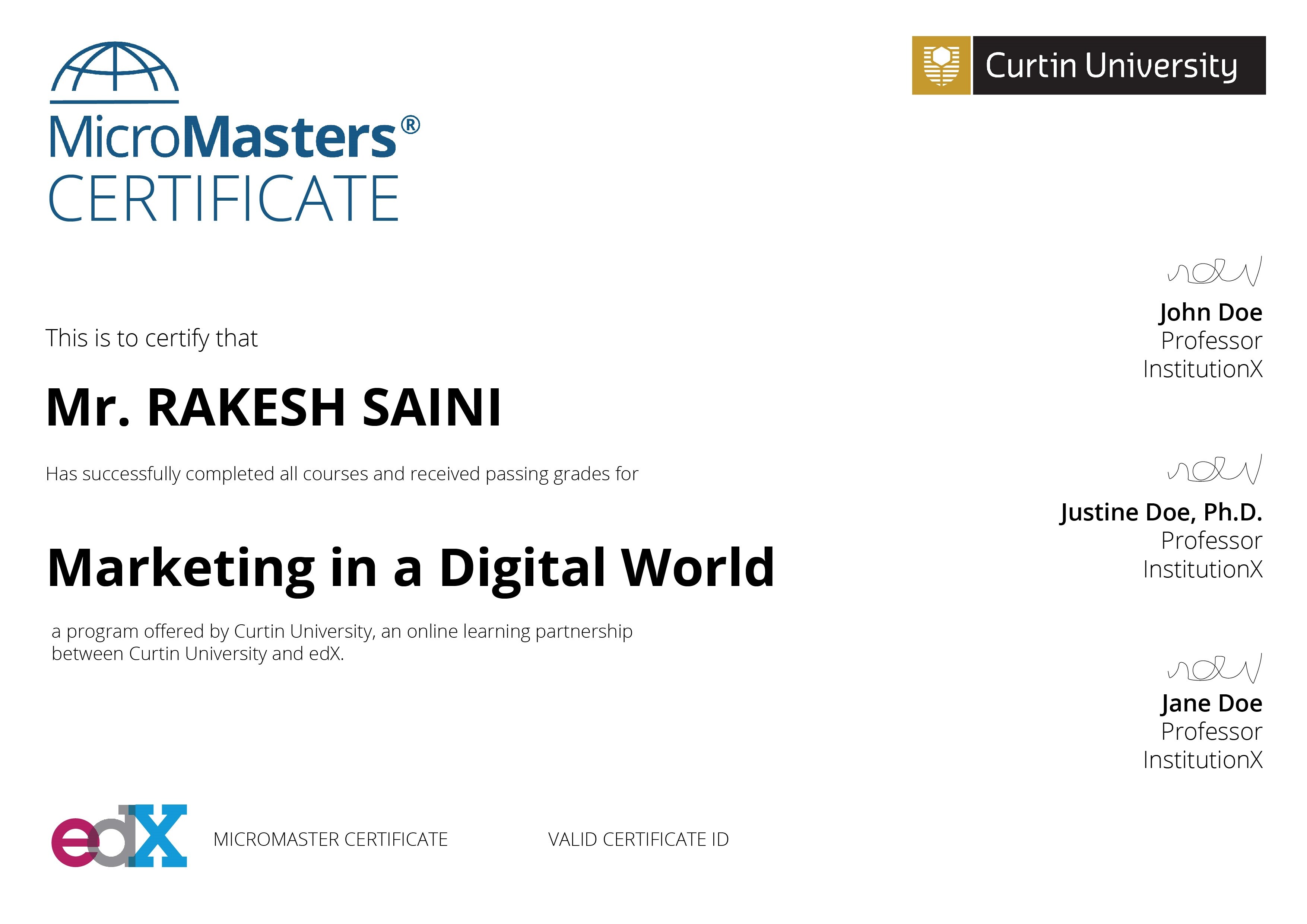 Instructor

Sonia Dickinson
Associate Professor in the School of Marketing Curtin University


Isaac Cheah
Senior Lecturer, School of Marketing Curtin University


Bridget Tombleson
Lecturer, Public Relations Curtin University


Ian Phau
Professor in the School of Marketing Curtin University


Lydia Gallant
Lecturer, Public Relations Curtin University


Billy (Cho Yin) Sung
Lecturer, School of Marketing Curtin University


Katharina Wolf
Senior Lecturer, Public Relations Curtin University