Executive Program in Operations and Supply Chain Management
Interactive Live Online Classroom Sessions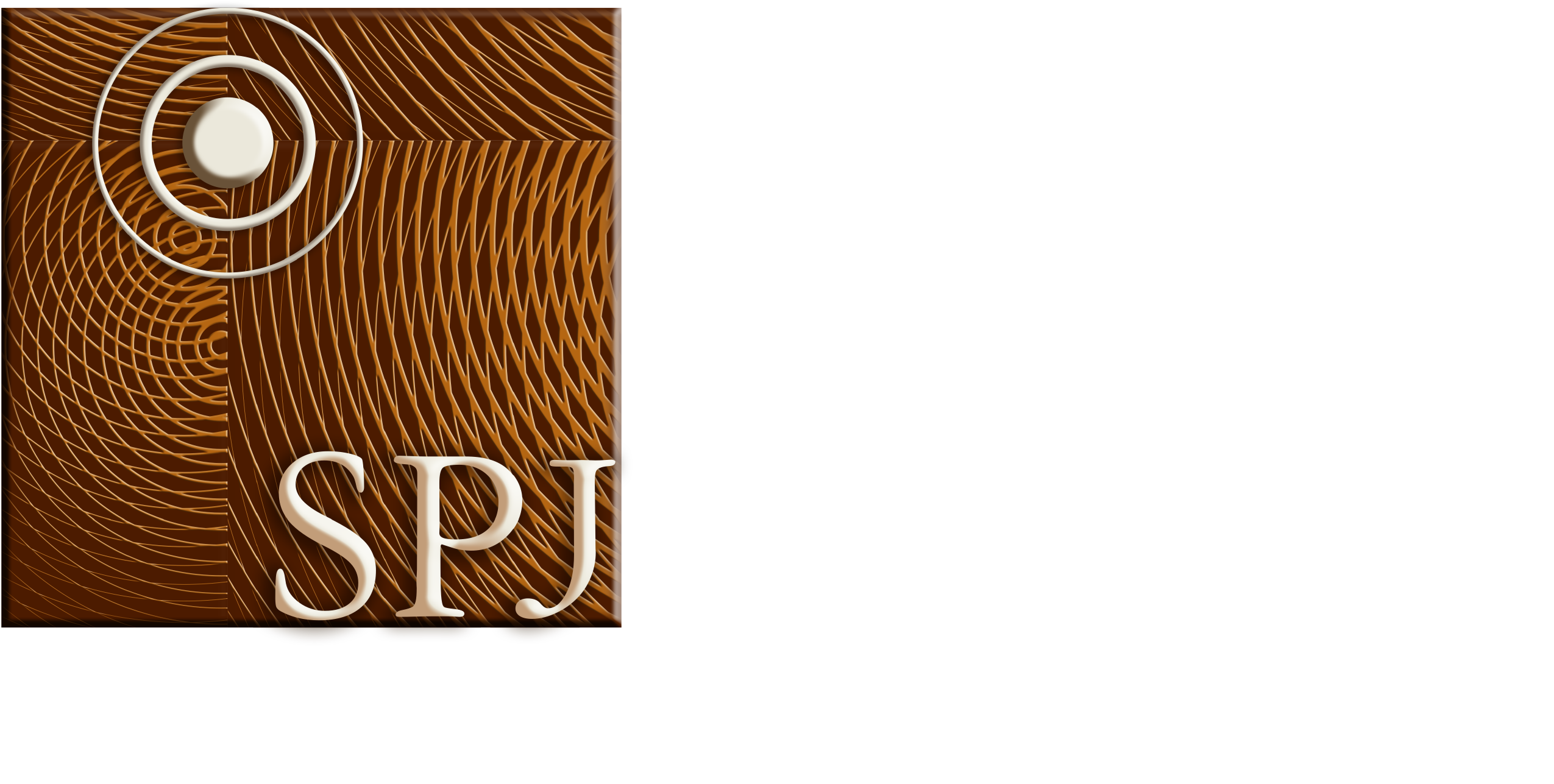 Programme fees
Fees £1,500 |
₹1.50 Lakhs + GST 

Contact us on

+ 91-7353935699

OVERVIEW
From strategy to production, redefine your career to ensure your knowledge and skills match today's turbulent operations and supply chain challenges.

Are you prepared for future threats?
Are you ready for the ever-evolving supply chain demands of today?

For those who work in operations and supply chain management, there is a constant need to adapt planning, strategies and thinking to meet the challenges affecting the sector. This has never mattered more than now. Global events including the COVID-19 pandemic rocked the world, unexpectedly impacting supply chains with force. But some businesses have thrived in these challenging circumstances. What can we learn from them? And how can it help us prepare for the future demands of the supply chain landscape?
Through the power of case-based learning, this Executive Program in Operations and Supply Chain Management will allow you to explore and learn from successful organizations that have navigated their way through the challenges of recent years. This online course will equip you with the knowledge to better respond to the business environment and its many threats.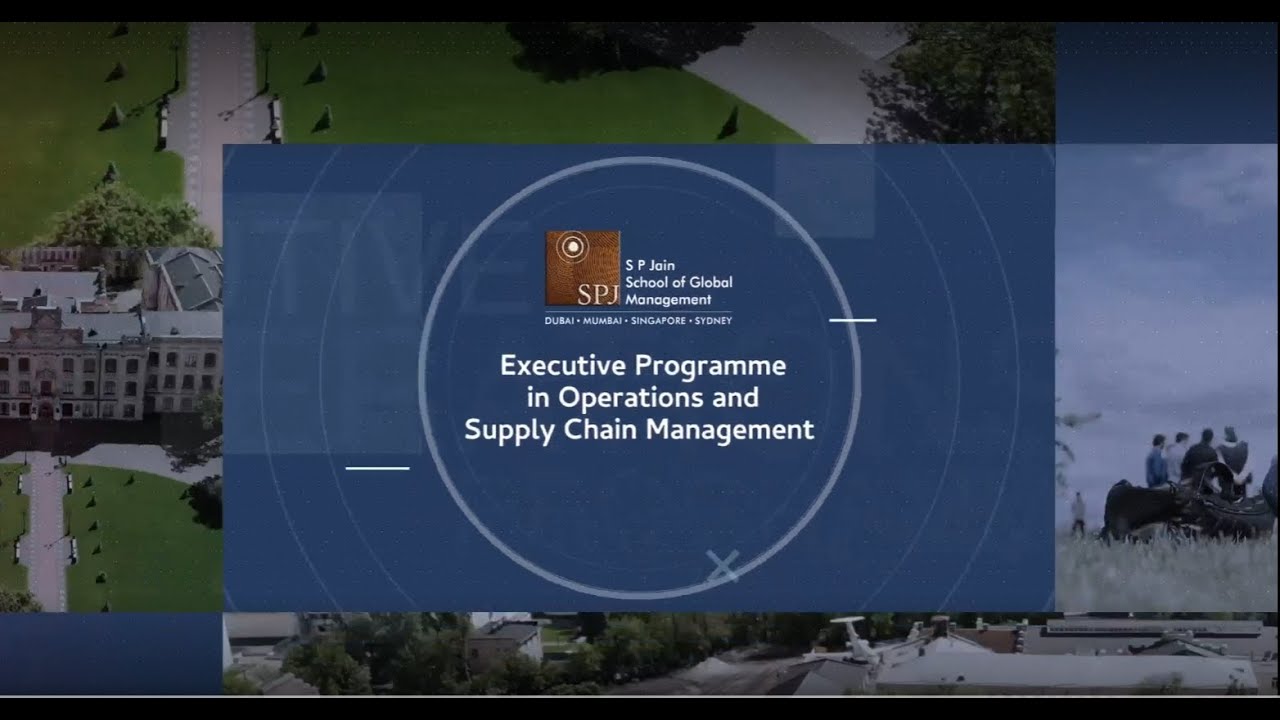 Play
BENEFITS OF THE PROGRAM
Case study led

The course is centered around carefully selected case studies of real companies that have successfully grown and developed their supply chains despite challenging circumstances.

Industry expert speakers

Two live sessions will include industry guest speakers. You will interact with business leaders and experts from diverse fields to discuss contemporary topics and supplement your academic learnings.
Pramod Sant – Former Vice President, Head of Import Export and Customs, Siemens Ltd.
Rajeev Mehta – Senior President & CLO, Ultratech Cement Ltd.
Loknath Rao – Practice Head – Integrated Business Planning, ITC Infotech.

Capstone project

In your final project, you will take up a real-life industry project and apply your learning within your organization. The faculty team will provide regular touchpoints for mentoring and guiding project work to see it through to completion.

Adapt to the challenging supply chain landscape

Learn how to steer through the challenges of operations and supply chain management from an end-to-end perspective. Be prepared to take on threats today or in the future.

World-class faculty

The faculty members at SP Jain are more than just forerunners in their areas of learning and ability; they are the academic strength that nurtures the leaders of tomorrow. Our faculty gains its global reputation for more than just our scholarly and professional knowledge, but also for the integral contributions we make to ever-evolving business practices across the world. We are active partners within businesses worldwide that help us shape the curriculum and teaching methodologies to best suit the demands of the corporate world.

Career Support
With SP Jain's Operations and Supply Chain Management course, you can advance your career and pursue new opportunities in your current organization and externally.

WHO SHOULD ATTEND?
This program is designed for professionals, entrepreneurs and practitioners in operational and supply chain management. Job titles could include:

Chief Procurement Officer
Logistics Supervisor
Purchasing Coordinator 
Supply Chain Manager
Warehouse Manager

Eligibility Requirements
Candidates must be a professional or entrepreneur with a minimum of 2 years' work experience
10+2+3, Science, Commerce or an Engineering graduate

PROGRAM AND PAYMENT DETAILS
PROGRAM DIRECTORS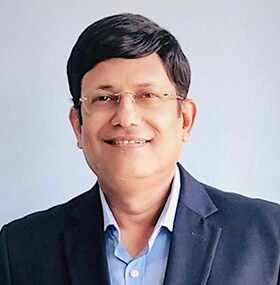 Program Director: Professor Procyon Mukherjee

Professor Procyon Mukherjee studied Mechanical Engineering at Jadavpur University (1986), a One-Year Special Management Program from Indian Institute of Management Calcutta (2000), and a Senior Leadership Program at Ivy Academy (2019).
Experience and expertise
He has held transformational roles with specialisation in procurement, manufacturing, supply chain, logistics, operations planning, integration and sustainability to name a few. He is the author of 'The Search for Value in Supply Chains', and the designated Senior Leader in LafargeHolcim Global Team.
Recognition and accreditations
Among other achievements, Professor Mukherjee has also held senior leadership roles with the Aditya Birla Group, including President (Head Hirakud Complex), President Logistics in Hindalco and in operations (Unit Head of Large Units – Belur & Mouda) and M&A (Novelis). Between 2002 and 2009, he was the recipient of five awards in the Chairman's Awards of the Aditaya Birla Group awards.
ABOUT SP JAIN SCHOOL OF GLOBAL MANAGEMENT
SP Jain School of Global Management is an Australian business school that provides modern, relevant and practical global business education. With campuses in the dynamic business hubs of Dubai, Mumbai, Singapore and Sydney, they are renowned for their multi-city undergraduate and postgraduate programs as well as doctoral, executive and short-term online programs.