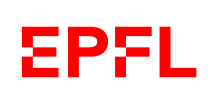 Launch your career in Fintech
with
The Fintech Navigator Program from world's leading university ÉCOLE POLYTECHNIQUE FÉDÉRALE DE LAUSANNE (Global Rank 12)

   10 WEEKS

   ONLINE INTERACTIVE COURSE

    Rs 40,000+ APPLICABLE TAXES
Finance Technology Course from EPFL
Overview
The financial services industry, once considered most resistant to disruption, is being rapidly transformed by technological innovations. Incumbents, start-ups, markets and regulators are looking to use machine learning, big data, cloud computing, and cryptographic methods to stay ahead of changing business trends.
The course will explore four primary themes:
The Future of Money: Blockchain-based digital currencies like Bitcoin; the rise of novel barter platforms and how money changes when powered by a peer-to-peer transfer technology.
The Future of Markets: Harnessing the wisdom of crowds with prediction markets; fraud in the age of flash crashes; new network-enabled markets such as peer-peer / crowdfunding; and the impact of artificial intelligence (AI).
The Future of Marketplaces: Considering a number of exciting developments including the deconstruction of the marketplace stack; new payment platforms and transactions that form the foundation of assets over IP. Also how blockchain, mobile platforms and digital currencies give access to financial services to people who previously didn't have access to these services.
Infrastructure and the Novel challenges that are arising in the rapidly-evolving world of future commerce: the next horizon of cybersecurity and the impact on innovation frontiers of regulation, such as Anti-Money Laundering and Know Your Client.

What you'll learn :
Develop a broad and deep understanding of what Fintech is and the radical impact it will have on the future of the financial system.

Build the skills needed to thrive and advance in the rapidly-changing world of finance.

Describe the latest disruption taking place across financial services.

Practice the major approaches to driving or adapting to change.

Methods for framing and communicating your innovation concepts and pathways for commercialization.

Be in a position to seek funding from external angel or venture financing sources or their internal corporate venturing board, and/or will be capable of presenting themselves for new innovation roles within established organizations.

Build your professional network.

Program Benefits

Cutting Edge Curriculum
Supported by world-leading Fintech experts David Shrier, Alex 'Sandy' Pentland, Christopher Tucci and a local instructional facilitator, you will develop a broad and deep understanding of what Fintech is and the radical impact that it will have on the future of the financial system.

By The Industry For The Industry
Apart from developing your knowledge of Fintech, the course will help you develop design thinking skills and become part of a professional network, providing you with the tools to leverage the exciting and world-changing opportunities offered by the rise of Fintech.



Career Support
Pearson's Engage | Network | Progress Learner Journey helps students not only complete the Pearson Fintech Navigator program but also empowers graduates to earn a return on their tuition investment. This is done via industry relevant networking and career progression modules that connect the learning to employment or further study goals.

Live Coaching
Online hand holding and Q&A sessions will be held by local instructional
facilitator to reinforce understanding and provide ample time for queries.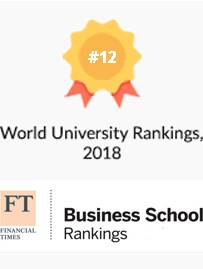 Instructor

David Shrier

CEO and Founder - Distilled Analytics, Inc.


Christopher Tucci

Professor of Management of Technology
Ecole Polytechnique Fédérale de Lausanne (EPFL),
Switzerland

Syllabus
You will complete one module per week. Each module consists of several units and will take you approximately 7 hours to complete. Within each unit you will:
Watch 1 – 3 videos
Read some key learning points from the videos
Complete knowledge checks relating to the unit content
Collaborate with peers on some scenario-based activities relating to the unit content
Collaborate with peers on either a team activity or something related to the capstone project
The program culminates with a capstone project, giving learners the opportunity to produce a Fintech solution to a real-life problem. The capstone will be assessed by a local instructional facilitator and learners will receive feedback from the lead instructors.
Module 1: Introduction to Fintech
Module 2: Context of Financial Innovation
Module 3: Design Thinking
Module 4: The Origins and Future of Money
Module 5: The Future of Financial Transactions
Module 6: The Future of Infrastructure
Module 7: Fintech and Smart Cities
Module 8: The Future of Finance
Module 9: Learning Reflections
Module 10: Planning for Your Fintech Future