Cambridge Public School, Bangalore - Karnataka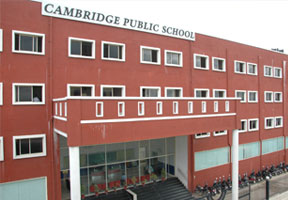 Cambridge Public School, in HSR Layout, Sector-2, Bangalore, is in collaboration with Pearson Schools, the fastest growing chain of schools in India. As a co-educational School, it follows ICSE syllabi and offers classes from Nursery to Grade X, providing a blend of academic, sporting, cultural and artistic activities in a high quality environment. The school itself located amidst residential clusters comprises a spacious building with modern facilities. These include state-of-the-art classrooms, a laboratory and library, and audio-visual room and art studio, and a playground with swimming pool for sports and recreation. All of which contribute to giving our students a world-class education with lifelong benefits. 
The school seeks to achieve its mission by providing the children with opportunities to explore and take risks within a safe and supportive environment. Its faculty creates an atmosphere that fosters critical thinking, problem solving and learning through collaboration.