To download the Home App, click below -
What is MyPedia Reader?
MyPedia Reader is an exciting collection of stories written by little geniuses like you. All you have to do is write down the wonderful stories inside your head and you could be one of the lucky winners to have your story published by Pearson!
Why MyPedia Reader?
We, at Pearson, love stories, and we know that you have hundreds of amazing tales to tell. MyPedia Reader is our endeavour to share your stories with the world. Go on and weave your magical stories for the world to read.
You may write about anything you like, or you could use the themes below.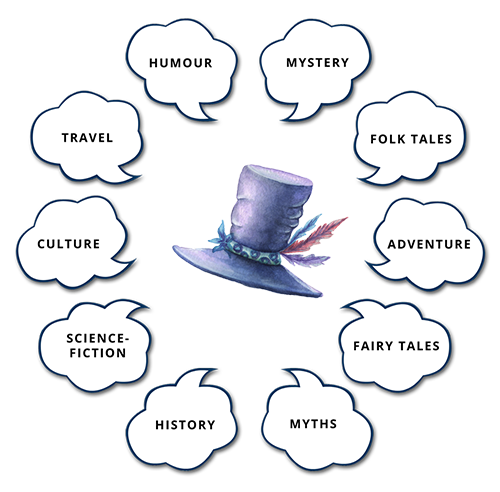 Meet the inspiring writers who will select your winning stories
 
Arundhati Venkatesh
Arundhati Venkatesh is a children's writer. She has published picture books and her books have won several awards, including the SCBWI Crystal Kite Award 2015 for India, Middle East and Asia for Petu Pumpkin: Tooth Troubles, the Comic Con India 2015 Best Publication for Children award for Bookasura, and the RivoKids Hindustan Times Parents and Kids Choice Award for Petu Pumpkin: Tiffin Thief and Junior Kumbhakarna.
Santhini Govindan
Santhini Govindan is a widely published, award-winning author of children's literature in English. She has written more than 40 books, including poetry, picture books, and short stories for children of all ages.
Indira Ananthakrishnan
Indira Ananthakrishnan writes tales of many hues and moods for the young ones to have fun with and learn with. A prolific writer, she is the quintessential story teller for children.
Rules for MyPedia Reader Creative Writing Contest.
The judges' decision is final and no individual correspondence can be entered into.

Winning and selected entries will be included in the MyPedia Reader.
Photographs of the winners together with their names and ages may be used in publicity campaigns where the parents or guardians have given their consent. 
Pearson India reserves the right to amend these rules where it is deemed necessary to do so.  Any changes to the rules will be posted on the Pearson India website.
SUBMISSION OF ENTRY IMPLIES ACCEPTANCE OF ALL THE RULES
FAILURE TO COMPLY WITH THE RULES MAY RESULT IN DISQUALIFICATION