To download the Home App, click below -
Digital
MyPedia's digital learning tools cater to teachers and students alike, in the classroom and at home. The easy-to-access videos are mapped to chapters taught in class, thereby making it easy for teachers to use them. The HomeApp, on the other hand, can be installed on parents' phones. It helps learners and parents to access class videos and practice questions. Teacher Portal caters to teachers' needs of assigning practice questions.
In-class digital content
The digital content in MyPedia includes videos, audio and interactive games embedded in the ebooks so that teachers can access them with ease. The references to the digital content are integrated in the teaching plan for a holistic teaching experience.
Over 3,500 digital videos, audio and interactive games mapped to topics across grades

Integrated with the teacher plans

Addresses needs of visual learners and makes learning interactive for all

Plug and play the content (without the need of internet or complex hardware)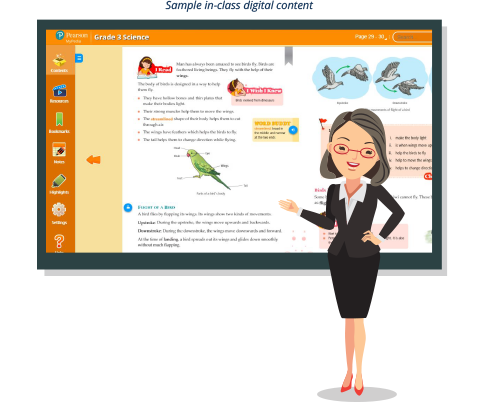 Teacher Portal
The teacher App and the portal are simple and easy-to-use interfaces for teachers to view content after school and administer core assessments, as well as assign pre-loaded practice questions to the HomeApp.
View ebooks and digital content, plan for upcoming classes even when not in school
Assign practice questions to a specific class and section

View and customise lesson plans to suit learners' needs

Perform in-class assessments using the Teacher App and receive immediate student performance  analytics to dynamically change the course of lesson delivery

Perform data entry and receive detailed student and teacher reports

Home App
The HomeApp extends learning beyond classrooms and involves parents in the learning process. It helps learners access in-class videos at home and practice assessments assigned by the teacher based on concepts taught in class, thereby receiving immediate feedback on it.
View and access ebooks and all in-class digital videos anytime, anywhere
Attempt practice questions for every chapter and receive immediate results on completion

Take up assignments and extra reads as allocated by the teacher

Ability to work offline (without the constant need of internet)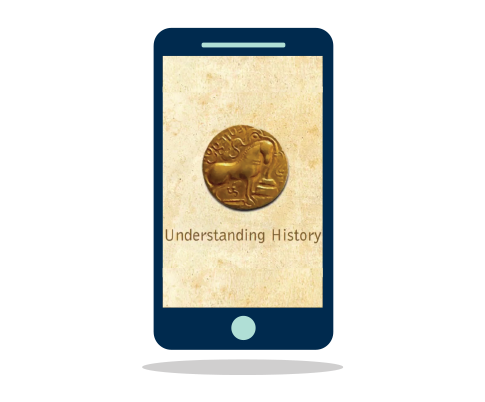 Augmented Reality and Virtual Reality
The MyPedia digital offering is a true example of learning beyond the classroom. Its new-age immersive tools such as Augmented Reality and Virtual Reality (AR and VR) makes learning hands-on and allows students to think critically about the world around them.
 Includes AR and VR for Grades 1-8 for Mathematics, Science and Social Science
Mapped to the topics of the book

Includes 10+ ARs with the AR booklet and 7 VRs per grade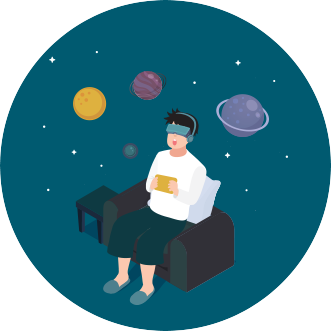 Stem Box
STEM Box provides extended learning tools to learners through the best hands-on digital tools and printed material. It gives students a structured approach to hone their skills in Science, Technology, English and Math augmenting learning levels of learners.
Science: DIY Project Flashcards and digital simulations to help students connect concepts to the real world
Technology: Structured, game-based program (inspired by Scratch Programming) that enables learners to develop block codes (algorithms)  thereby building logical and thinking skills

English: The App presents 'daily challenges' to learners and helps in  improving their LSRW skills

 Mathematics: Concept Cards to make learners visualise and eventually help them to apply the concepts