Policymakers have assured that by 2030 India will be the third largest automotive industry. This ambitious transition calls for highly skilled job seekers with focused skills and understanding in electrical and hybrid vehicle technology, battery technology and the industries that manufacture these.

BTEC Electrical Automotive Manufacture is a course that opens doors to future jobs within demand qualifications in e mobility sector.

"BTEC played a fantastic role in setting me up well for university but also in securing my first job. I'd really recommend the BTEC as a way of pursuing a career or passion in a particular area".
- Tunji Akintokun MBE, Senior Vice President, PwC
Request for more information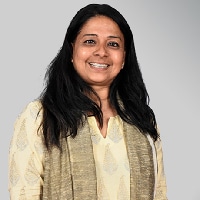 Meenakshi Ganeriwala, India
Mahatma Gandhi International School values our partnership with BTEC.
The teachers and learners have a love and respect for BTEC that allows us to be able to offer BTEC even though they are currently not accepted by universities.
Teaches: BTEC IT, BTEC CMP and BTEC EE
Current Role: Head of centre at Mahatma Gandhi International School
BTEC Higher Nationals are internationally-recognised higher education qualifications at level 4 and 5 that are equivalent to the first and second years of a university degree, providing progression to both university and employment. 
BTEC Higher Nationals are delivered at both universities and colleges in 60 countries around the world. They are an ideal choice for students seeking an affordable and relevant route to a degree or employment.
Blogs
JOIN THE BTEC COMMUNITY
Follow our social media channels to connect with like-minded students and discover the latest BTEC news and updates.
Massage or tag us in your posts to let us know what exciting things have been happening on your BTEC course - we love sharing your news.