Opening door to future jobs with
in-demand qualifications
across fields in collaboration with
NSDC International!

"BTEC played a fantastic role in setting me up well for university but also in securing my first job. I'd really recommend the BTEC as a way of pursuing a career or passion in a particular area".
- Tunji Akintokun MBE, Senior Vice President, PwC
Request for more information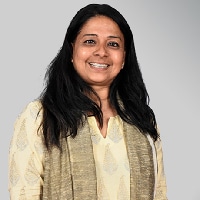 Meenakshi Ganeriwala, India
Mahatma Gandhi International School values our partnership with BTEC.
The teachers and learners have a love and respect for BTEC that allows us to be able to offer BTEC even though they are currently not accepted by universities.
Teaches: BTEC IT, BTEC CMP and BTEC EE
Current Role: Head of centre at Mahatma Gandhi International School