What is BTEC?
Established in 1984, Pearson BTEC (Business Technology and Education Council) are a progressive framework of vocational and skill-based courses, teaching and learning resources that support flexibility of teaching, online and in the classroom.
Prepare your learners for a skill-based, future ready career with a BTEC by Pearson. From fundamental learning to professional courses at the postgraduate level, BTEC offers practical, hands-on learning experiences with necessary skills that supports each learner at every step of their career journey. Whether they chose to take their skills straight into employment or further and higher education.


"BTEC played a fantastic role in setting me up well for university but also in securing my first job. I'd really recommend the BTEC as a way of pursuing a career or passion in a particular area".
- Tunji Akintokun MBE, Senior Vice President, PwC
Levels of  BTEC
A BTEC helps in developing skills at every stage of a learner's academic progression, with vocational courses suited to cater to every level of education. From foundational learning at high-school to professional courses at post graduate level, BTEC combines practical, hands-on learning with skills necessary for every step of the way. Dowload our levels here
Did you know?
Qualification Levels
BTEC International Level offer learners aged 14-18 the knowledge, understanding and skills that they need to prepare for a career or further education.
Available in a range of sectors for learners who wish to explore a work-related qualification or specific industry area
Flexible and modular to fit in with existing curriculum requirements
Offer learners industry knowledge, transferable skills and behaviours to prepare them for a career or to continue education
Designed in sizes that can be selected as elective options to complement a wider curriculum. 

Hear from BTEC learners, institutions, and former students below.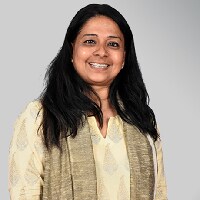 Meenakshi Ganeriwala, India
Mahatma Gandhi International School values our partnership with BTEC.
The teachers and learners have a love and respect for BTEC that allows us to be able to offer BTEC even though they are currently not accepted by universities.
Teaches: BTEC IT, BTEC CMP and BTEC EE
Current Role: Head of centre at Mahatma Gandhi International School
BTEC awards
The BTEC Awards is an annual competition where the outstanding achievements of BTEC learners, tutors, teachers, schools and colleges around the world are recognised and celebrated.
On Wednesday 7 July 2021, we hosted the 11th annual BTEC Awards online. We celebrated the vocational excellence of learners, teachers, tutors and providers from over 30 countries. Every year we are astounded by the quality of nominations we receive, and this year was no different.
Click here for more details : https://www.pearson.com/uk/educators/fe-college-educators/about-btec/btec-awards.html
What can learner study?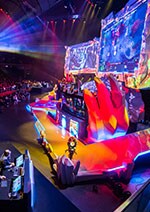 eSports
 
This course is progression focused and allows for practical and professional skills development.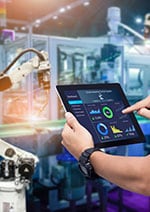 Engineering
 
The objective of this course is to help build a body of specialist competencies in order to be successful in a range of careers in engineering at the Associate Engineer or Operational Engineer level.