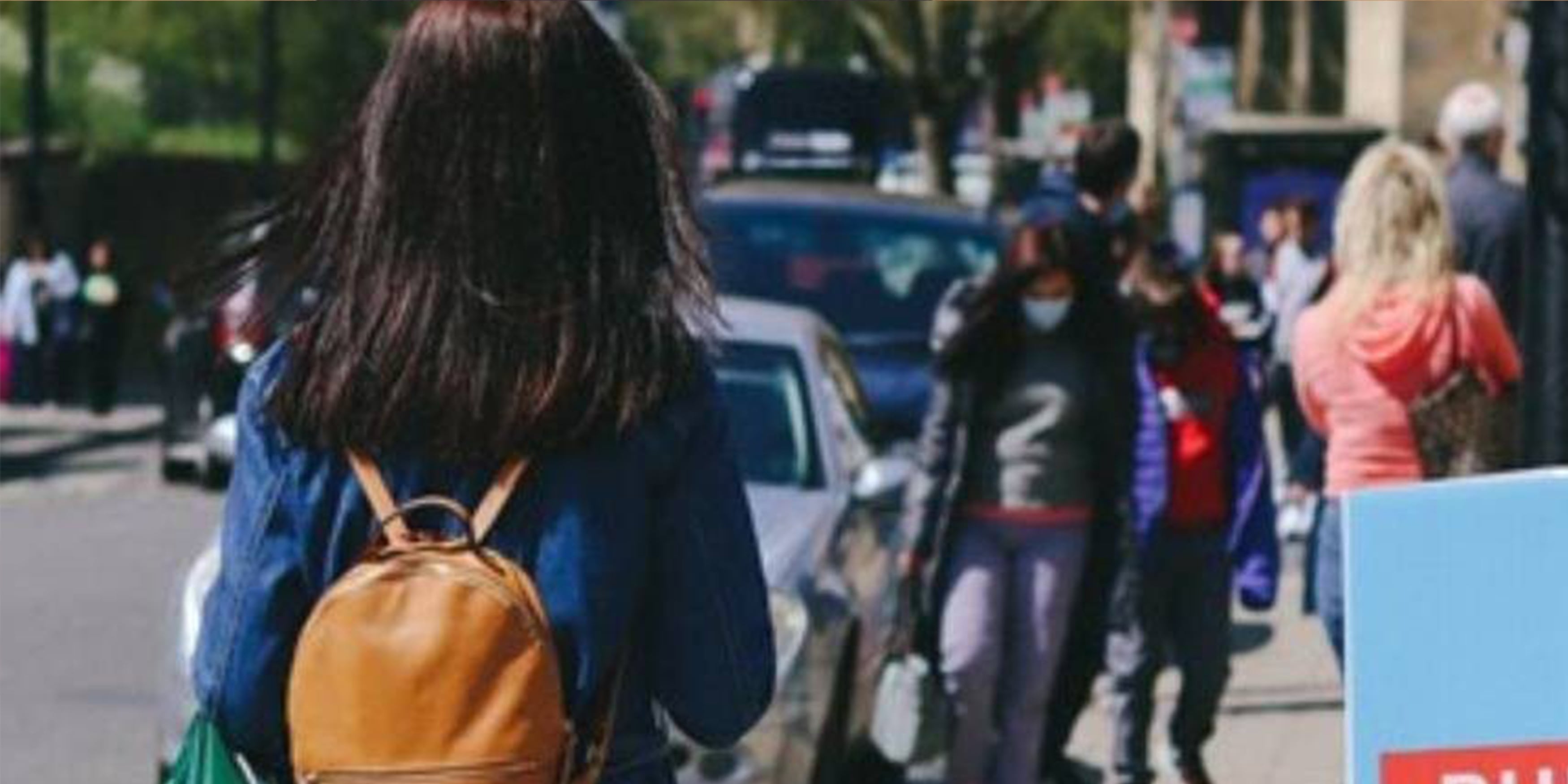 COVID-19 has changed the way that schools and universities operate around the world. So as international students plan to begin their studies, it leaves many wondering: with all these new changes, what will university life look like in winter 2022?

In this guide we cover what you should expect on campus. You'll learn about new accommodation rules, university events, and online lectures. We'll also highlight what one institution - the University of Glasgow - has planned to welcome students back safely.
Student accommodation
While COVID-19 rules have generally been lifted for people in the UK, governments are still recommending that people work to keep themselves and others safe. For example, the UK still recommends people get tested when they feel unwell and wear face masks on public transit.
The government also recommends meeting with others outdoors or in well-ventilated spaces, and reducing the number of people you see. What's more, it recommends that universities and colleges take steps to keep everyone in student-housing safe. This includes:
Regularly cleaning kitchens and bathrooms
Cleaning shared surfaces
Providing clear instructions for students on how to reduce the risk of transmission
If you're a student planning to live in student accommodation, it's also a great idea to check out this checklist created by the College and University Business Officers and the Universities Safeties and Health Association in the UK. It goes through practical tips for students to reduce coronavirus risks in shared housing. Things like:
Keeping visits with friends short
Opening windows for a long time during (and after) visits
Keeping windows open in shared bathrooms
Cleaning your bathroom regularly - especially after a visitor has used it
Wearing a face mask if you need to be in the same room as a housemate who has tested positive for COVID-19
Universities should provide support for students who need to self isolate, too. This might vary by institution, so it's a smart idea to understand exactly how your university will do so before moving in.
Read more: Seeking help from international student communities
Tuition fees
Tuition costs have been a concern for students around the world during the pandemic. In fact, last May in the UK, student unions from 17 universities signed a letter calling for a 30% reduction in tuition fees to make up for the disruption in education.
It's up to each institution whether or not they change their fees. However some universities have already offered students reduced rates. For example, the University of Bradford is offering a 20% reduction in fees for people who lost their jobs during the pandemic and want to apply for a Master's.
Universities in the UK also regularly provide international students with financial support - including scholarships, bursaries and student loans,
Classes
According to the UK government, social distancing doesn't need to be in place for in-person classes. However, many universities across the UK will run hybrid courses. This means students will study both online and in-person.
For example, some universities have decided to host small lectures, lab work and seminars in-person, while large group lessons will continue online. But of course, every university has different plans. This makes it important to check with your own institutions about how courses will be run.
On-campus events
Every university hosts an orientation week for international students. It's a great time to meet new people, learn about the institution, and explore different clubs or societies you might be interested in joining this semester.
During orientation week, universities usually host concerts, games, nights outs, and welcome fairs. You'll have the chance to learn more about extracurricular activities on campus. Some universities this year will also host online events. To find out more about what's happening at your university, check out your student union website.
read more